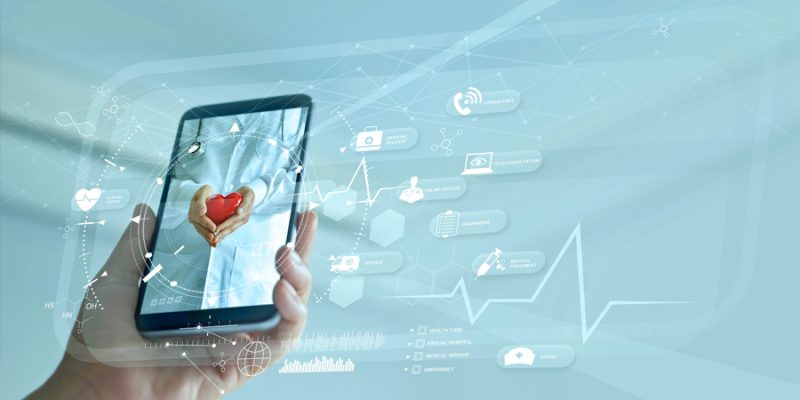 Top healthtech influencers setting records in healthcare evolution by involving AI and big data
The incorporation of contemporary technologies like artificial intelligence and machine learning by using big data in the healthcare industry happens to be begun by informed people entitled as healthtech influencers. These honorable personalities have helped the healthcare industry leap a longer stride by catalyzing big data in use. Nevertheless, Healthcare evolution is an impressive story when blended with the recent introductions that have changed the landscape of healthcare by ten times. Starting from telehealth to automated healthtech applications enabling advanced healthcare leading to saving more and more critical medical cases graciously like never before.
Susannah Fox
As a healthtech influencer, Susanna Fox by profession contributes immensely to the healthcare industry as a researcher. The field of research she is dedicated to is American Healthcare and Information technology. Her accomplishments range from being a part of the Pew Research Center and serving as the chief technology officer in the US Department of Health and Human Services. The years of her research is Pew was aimed at correlating internet technology and Healthcare.
Dr. Mike Rucker
Currently belonging to the directorate of Product in Active HealthTech Labs. He is the proponent of the healthtech company itself, which makes him not only a healthtech influencer also a healthtech entrepreneur. For the last several years his position in the healthcare evolution has been appreciated widely with respect to his determination to educate the world about digital health and healthTech potential.
Vishal Gulati
Horizon Discovery and Sensyne Health owing to Cambridge and Oxford respectively are bestowed with Vishal Gulati as the director. Vishal Gulati is a common name in the world record of healthtech influencers, his work largely emphasizes intersecting big data and healthcare. Gulati divulges the latest updates and occurrences in healthtech with emerging technologies like artificial intelligence and machine learning to the world through his Twitter presence.
Terry Baker
A voice of the HealthTechTalkn Podcast propagating and discussing insights concerning healthtech innovations such as telemedicine, HealthIT, and how encompassing of artificial intelligence adds up to their benefit. Through other podcasts, Baker successfully interviews popular names from the healthcare industry and enquires about the advantages of such inclusions. Nonetheless, this healthtech influencer also serves as the executive director at the Indiana University of Health.
Neeraj Mathur
Neeraj Mathur is passionate about finding technological solutions for complex problems in the world. He is right now, performing as the vice-president at ForUsAll. He is an awakened personality in healthtech Fintech, and in other technological aspects. Product management is one of his professions, there also advocates for innovative designs as a leader.
Leah Houston
By tremendous dedication encompassing Houston's benevolent target in healthcare, she is a responsible physician in control of the emergency department in Southhampton Hospital Charity and Indian River Medical Centre. Praiseworthy knowledge of big data and blockchain is combined with her mindful ambition in healthcare makes her stand out from the crowd as a healthtech influencer. This also extends to her being the Founder of HPEC.
Ian Jones
Referred to as a fitness enthusiast, blessed with an aptitude for healthtech and digital innovations. As a professional publisher and content curator, he determines to let the audience stay abreast of the fruitful impacts yielded by big data, artificial intelligence in the healthcare industry. Upcoming trends concerning healthtech are also discussed by him which is worth following.
Doug Morse-Schindler
A popular name in the technology world as Doug Morse-Schindler engaged himself with AVG technologies which appeared as a proponent of the digital well-being of people. This directed Schindler to establish himself as a healthtech influencer by introducing his identity once again as the co-founder of HealthJoy that is inclined to make healthcare empowered with intelligent decisions with the help of better internal communication.
Jan Kimpen
The researcher of various medical fields is also recognized as an enthusiast of digital innovations occupying the healthcare industry. Kimpen's social media presence is overwhelmed with transformations caused by healthtech. He has got a considerable base of experience in healthcare as he was committed to various executive roles in renowned hospitals and medical institutions.
Natalie E. Dean
Channelizing her interests in predictive models of healthcare, Natalie as a healthtech influencer has a strong dedication towards biostatistics. The Ph.D. scholar is immensely knowledgeable and determined to analyze the epidemiology and find cures. Her current involvements include Covid 19, Ebola, and Zika vaccines effectiveness.