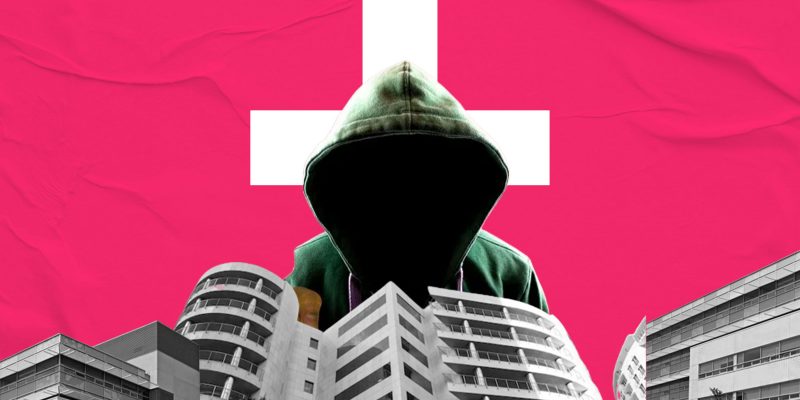 Cybercriminals target Healthcare as they are considered to be a soft target for hackers
Cybersecurity in healthcare is the main priority because cybercriminals target healthcare as they consider healthcare institutions to be soft targets.  Modern medical institutions and doctor's offices use big data and data analytics to support various research and health-related efforts. The advantages of gathering and studying more patient data are recognized even by mental healthcare institutions.
This indicates that healthcare institutions are growing into important centers for very private information. To steal vital criminals target healthcare institutions. You can reduce the dangers by being aware of the incentives behind cybercrime in healthcare institutions. This article provides an in-depth analysis of the motivations behind why cybercriminals target healthcare institutions and recommendations for personal safety.
Healthcare institutions are prepared to raise their expenditure on cybersecurity in healthcare. It is difficult to determine where a company would be best off allocating its cash, however, given the daily revelation of new risks. Cybercrime in healthcare institutions is the most common for nine reasons, including the growing market for patient data and sometimes obsolete technology.
TOP MOTIVES WHY CYBERCRIMINALS TARGET HEALTHCARE INSTITUTIONS
The amount of private and delicate information in a healthcare record is astounding. Patient data, containing Social Security numbers, dates of birth, and personal details like email addresses, names and addresses, and phone numbers are categorized as protected health information under the Health Insurance Portability and Accountability Act.
For protected health information, cybercriminals target healthcare institutions and medical records. The top three causes are as follows:
HEALTH RECORDS ARE IMPORTANT
On the underground market, protected medical information is valuable. Hackers or cyber criminals target healthcare institutions to purchase a Social Security number on the black market, but the information might not be valuable without other personal info. Cybercriminals target healthcare institutions, but they aren't always concerned with making money out of hospitals and medical centers by selling stolen documents on the dark web. Medical professionals may be forced to pay to recover access to their computers and electronic medical record systems by locking off computer access and servers.
IDENTITY THEFT CAN BE COMMITTED USING INFORMATION
Especially private information like identification numbers, dates of birth, and contact details are frequently found in medical records. This can be applied to open fictitiously new bank accounts, secure financing or personal loans in the person's name, or all three. Additionally, cybercriminals may exploit personal health information to obtain medical care in another person's name, leaving the unwary victim with a massive medical bill, insurance premiums, and a poor credit rating.
HEALTHCARE INSTITUTIONS ARE VULNERABLE TARGETS DUE TO POOR CYBERSECURITY
Networks of healthcare institutions are ultimately more targeted since they can be simple to hack into. Not all healthcare institutions have the resources to purchase the most recent computer hardware and security software to minimize cybercrime in healthcare. Many healthcare institutions make use of outdated or residence operating systems as well as unsafe web browsers which provide poor cybersecurity in healthcare.
In many circumstances, healthcare professionals lack strong data governance protocols and lack expertise in data science or cybersecurity. Instead of thinking about the security of their computers and networks, they are more concerned with preserving the lives of the patients. Additionally, while at work, healthcare personnel must use a variety of applications, any of which may be risky.
FUTURE OF CYBERSECURITY IN HEALTHCARE INSTITUTIONS
In India, healthcare institutions rank among the top industries in terms of both employment and revenue. It contains a tonne of sensitive information, making cybersecurity in healthcare institutions more crucial than ever. The focus on cybersecurity in healthcare is growing with new areas for investment as a result of the sharp rise in data breaches in healthcare institutions. Since many cybercriminals target healthcare institutions as easily, cybercrime in healthcare is continuously gaining momentum. Data gathered from these healthcare institutions is highly valuable on the dark web.
Healthcare institutions must therefore prioritize protecting their information by increasing their investment in new technologies and implementing all-encompassing cybersecurity measures to overcome these problems to reduce cybercrime in healthcare. The sector could build a wall around itself and lessen the effects of cybercrime in healthcare by taking measures like incorporating security into medical devices, security in the creation and deployment of applications, data protection approaches, making people aware of and coaching in cybersecurity measures, regularly assessing threats and providing data to alleviate them, and establishing proficient security measures.
Conclusion
To protect the privacy of their patient's data, healthcare institutions are accountable for responding to the most recent cybercrime in healthcare. Setting aside money and making an investment in the ideal solution for your company is crucial. Before your systems get out of date and you struggle to safeguard all of your devices, take into account how your employees prefer to work and stay on top of new risks as they surface.