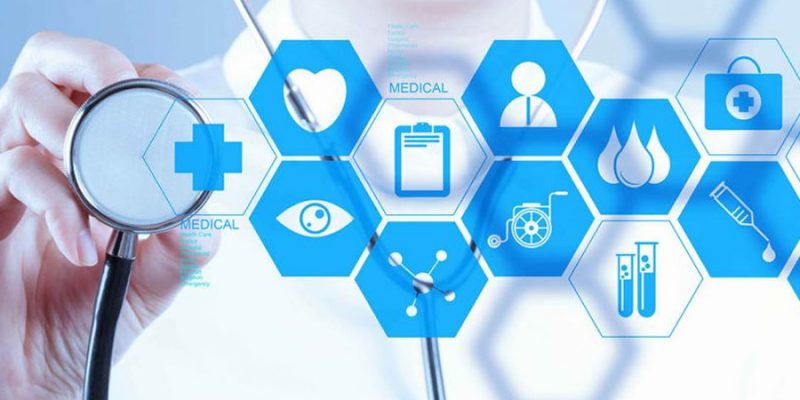 Healthcare data can lead to effective pharmaceutical development that depends upon precision medicine
The field of data science is highly prolific and paves the way for various industries to progress. Similarly, the attempts towards pharmaceutical development significantly involve healthcare data to advance precision medicine. Drug discovery is a vital part of the healthcare industry that signifies reform and enhancements in the existing landscape. A variety of chronic and life-threatening diseases still await solutions that are aimed to overcome through the introduction of potential precision medicine. However, the massive availability of data is always appreciated in the age of artificial intelligence as the capability of AI to identify knowledge from them is enormous. Therefore, as much data, so as the level of accuracy granted by artificial intelligence to build successful diagnosis and therapies.
Precision Medicine Directly Related to Healthcare Data
The core essence of precision medicine lies in the discovery of therapies by optimizing the prevailing healthcare benefits. Categorically, precision medicine targets specific groups of organisms belonging to the same character of gene and that reflects similar molecular compounds rather than generalizing the entire population as one who would adopt a single prescription for the particular disease. Accordingly, healthcare data helps in exposing the AI systems and scientists to unadulteratedly large sets of data depicting distinctive qualities and traits of human anatomy. This furthers the likelihood of not unnecessarily spending time to find the imperative factors in the process of precision medicine. Moreover, accessibility to greater knowledge is also served to them so as to efficiently conduct their research.
Data Into Use
Until and unless healthcare data is usable, scientists cannot perform effective precision medicine. While gathering and circulating data resources are essential, employing data science methods to facilitate scientists to convert that data into a useful substance is highly imperative. The cohesive effort to make data applicable for the researchers to extract the knowledge and implement them is the primary responsibility of the data science professionals involved in healthcare data. Besides, collecting data constitute a vital part without which any research is not possible, thus encouraging healthcare professionals, patients, and other related individuals to enter potential information is the bedrock.
Canada's Step Forward
By recognizing this crucial aspect in pharmaceutical development and drug discovery, Canada has taken a huge step towards stimulating the requirement for healthcare data in precision medicine. Canada in collaboration with healthtech experts and geneticists has developed Can DIG (The Canadian Distributed Infrastructure for Genomics). This is acknowledged as a driver project for precision medicine in the Global Alliance for Genomics and Health. This invention aims at sharing large-scale data across the country to advance the process of precision medicine and guide researchers with the accurate collection of data in one go. This has captured the manifold eyes of the proponents of healthtech from all around the world and has been regarded as an example for the entire world in the field of precision medicine. The genomics data acquired by scientists in Canada has not only helped them in their endeavour but has also yielded success.
Derivative Special Features
The innovative technology is discovered in Canada to ensure access of datasets to every individual belonging to a healthcare authority and willing to progress in precision medicine. The healthcare data concerning cellular and genomic information are circulated beyond the provincial borders through legislative permission. The innovation is also equipped to manifest advantages of digital health and related aspects. Furthermore, the most impressive feature of this system is that it extends potential data enabling the discovery of improved cancer prescriptions and treatments.