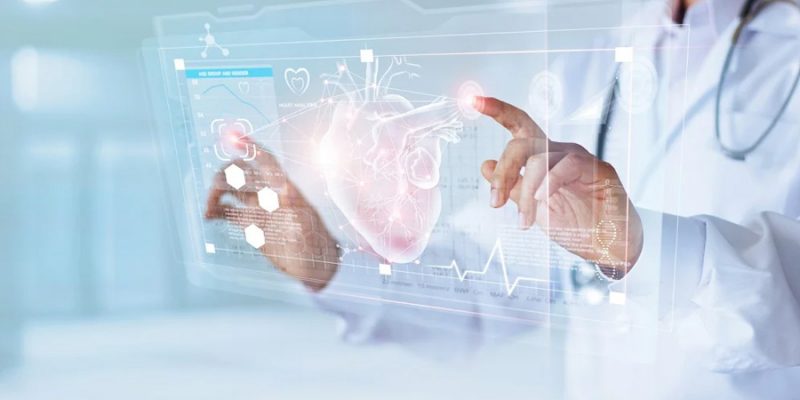 Virtual care: virtual reality in the healthcare system is altering the future of healthcare
Today's patient management and chronic disease program models are about to be disrupted by virtual care in the healthcare system, and virtual reality is becoming increasingly important for enabling more personalized, patient-centered virtual care technologies. The delivery of healthcare services and information via a variety of technology solutions is referred to as virtual care, or telehealth. New research has shown that incorporating virtual reality in the healthcare system can significantly improve patients' overall health and outcomes.
One aspect, at least, appears to be certain as we enter yet another new year marked by healthcare system uncertainty: The potential of virtual reality in the healthcare system has never been greater or more urgent than it is now, as 2020 approaches. This is because even though spending has decreased somewhat in recent years, it is still skyrocketing as a result of general waste and unnecessary costs.
Virtual care is becoming increasingly regarded as not only a smart addition to the suite of services offered by healthcare providers in the United States, but also a necessity due to its ability to reduce wasteful spending and streamline delivery, both of which can reduce healthcare costs.
The infrastructure that makes value-based care and population health initiatives work is provided by virtual reality in the healthcare system. Additionally, virtual care technologies provide a means of dealing with upcoming megatrends in the face of a shrinking workforce and an increasing number of elderly patients. One of those rare opportunities to improve patient care and health outcomes coincides with business strategy in this instance.
IMPLEMENTATION OF VIRTUAL REALITY IN THE HEALTHCARE SYSTEM 
In 2020, the healthcare system was compelled to tackle digital transformation at an alarming rate. While shelter-in-place orders were in effect, healthcare providers and patients alike turned to digital resources, including virtual care technologies, as a last resort. The healthcare systems established a connection with their customers in their homes by establishing a lead with digital engagement first, frequently through virtual care. Virtual care was the springboard HCOs needed to tackle the impossible.
Virtual care is the future of healthcare.
Virtual care technologies will forever change how patients interact with doctors and other healthcare professionals. The majority of virtual visits today are provided by healthcare systems and clinics rather than outsourcing models, and they assist patients with primary care and chronic care management.
VIRTUAL REALITY IN THE HEALTHCARE SYSTEM:
Even though the terms "virtual care" and "telehealth" and "telemedicine" are often used interchangeably to refer to digital healthcare delivery, many experts believe that the "virtual" part is the real sign of things to come.
The healthcare system is becoming increasingly dependent on virtual care technologies. The use of virtual care for pain relief has the potential to reduce not only the pain itself but also the associated costs and the likelihood of addiction, making it a particularly promising field.
Utilizing virtual reality in the healthcare system enables providers to practice at the highest level of their license while simultaneously extending their expertise to a greater number of patients in a more cost-effective manner, thereby reducing the impact of staffing shortages.
In addition, the real potential of virtual reality in the healthcare system encompasses an ever-expanding array of solutions, despite the fact that the first impression of virtual care frequently consists of procedures like robotic surgery or remote management of chronic conditions.
Virtual care technologies are altering the healthcare system in a number of ways. Virtual reality in the healthcare system, gives patients a clear view of the healthcare system in which they can influence how, where, and when they are treated.
Patients in any location, urban, suburban, or rural, can now have more flexible access to healthcare than ever before thanks to technology. While receiving individualized care in their own homes, patients can reduce the amount of time, effort, and money spent traveling. Having more time to focus on rest and recovery can be made possible by this convenience, which can help alleviate a lot of the burdens placed on patients and caregivers.
In order to provide exceptional care through compelling digital experiences with fewer clinical resources, virtual care technologies provide a variety of customizable options. Digital business leaders in the healthcare system need to quickly create strategic business cases for virtual care technologies that can assist them in keeping up with the competition and increasing customer engagement.
Conclusion
However, the healthcare system is behind in utilizing virtual reality to better meet the requirements of patients and adopt virtual care technologies to provide more advanced patient care. The healthcare system can collaborate with the appropriate digital partners to evaluate and implement cost-effective digital solutions in order to adapt to a shifting landscape. The continued use of virtual care is expected to change the way healthcare is delivered in the future, making it more flexible, transparent, and personalized, which will increase patient satisfaction and health outcomes.
Keep in mind that healthcare is virtual care.