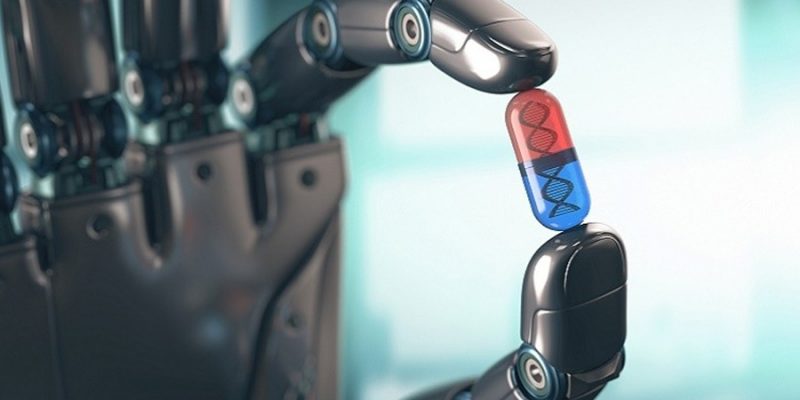 Top 10 healthtech startups of robotics and automation in pharma bringing remarkable development
For years now, the pharma industry has seen continuous evolutions and progress in terms of advancement in manufacturing drugs. Robotics and automation have significantly impacted the process of drug discovery. Applications of robotics and automation in healthcare have been witnessed widely by the world, which everyone can notice, but robotics and automation in pharma are only apparent when a new drug or therapy is introduced in quick response to disease as is in the case of Covid-19 vaccines. Various healthtech startups are acing robotics in healthcare, but a notable handful of them employs emerging technologies to pharmaceutical achievements.
Strateos
They offer a robotic cloud lab to the scientists and researchers involved in drug discovery. The applications of automation and robotics in pharma are valued because they accomplish repetitive and tedious tasks that often occupy the scientists who could otherwise examine the credibility and flawlessness of the outcome. The USA-based healthtech startup claims to be an immense assistive power to genetic engineering procedures by implementing splicing and sequencing. 
Maalex
The startup develops robotic arms powered by computer vision technology making automation and robotics in pharma cause greater precision and lower possibility of errors. Furthermore, the pharma industry can also benefit by testing the robotic application they are purchasing by another system called OB7 by Maalex. Enabling intelligence in robots and remote testing of robotic solutions, the company has gained enormous appreciation. 
Augury Inc. 
Augury Inc. looks after drug processing, packaging, and other commercial uses associated with pharmaceuticals. Empowering robotics in healthcare with advanced sensors has signified the reduced downtime and perpetual costs that incessantly keep on growing. However, the pharma industry confronts a lot of troubles concerning deadlines and accuracy. Thus, Augury has built a healthcare solution to overcome all these shortcomings. 
AiRO Digital Labs
Accurate automation facilitated by robotic applications ensures to comply with the quality standards that the pharma industry is entrusted with. Often repetitive tasks exhaust human beings on an extreme level, and it comes out to be flawed in certain areas. Thus by performing pharmacovigilance through robotics and automation in pharma it is erased. Quality control and regulation-driven drug discovery are tremendously aided to ensure the pharma industry does not suffer an acute crisis of safety protocols. 
CIM Systems Inc.
The process to manufacture a drug is equally hectic as to the struggle that is there behind conceptualizing it. The solution pertaining to robotics and automation in pharma offered by this company tends to be highly useful in the manufacturing process that includes assembly, coating, dispensing, cutting, and welding. 
Addverb
Simplifying warehousing facilities and cutting high costs required for resources manufactures robotic solutions exclusively dedicated to the pharma industry. Robotics and automation in pharma increase efficiency and save time to further multiply the quantity. The robotic solution offered by Addverb navigates autonomously to facilitate faster and more effective movements of goods and resources.
SensoVision
Among all the stages of pharmaceutical development, quality check tends to frequently interrupt the process and hinder its progress towards filling and packaging. The Indian healthtech startup specializes in identifying the inappropriate properties of the drugs to ensure continuous production. The robotic in healthcare solution deploys deep learning visions to let them recognize any errors taking place in the assembly line production cycle. Thus, producing each unit of drugs with thorough inspection after indicating even the merest negligence. 
Nachi Robotic Systems
The diverse nature of operations in the pharma industry is served by the company's solution of robotics in healthcare. Managing the end product with utter efficiency is what the automation company aims for. Besides, it facilitates speedy delivery and eases payload features.
HIWIN Corp.
The company innovates linear motion components by adding premium quality resources. Evolution is constantly adopted by the company to ensure updated practices in the pharmaceuticals are followed. A stack of value-added features is also integrated to ensure complete robotic solutions complementing the drug discovery process. 
Hilco Industrial
Deploying robots for asset management is something that barely anyone can imagine, but Hilco makes this possible. Looking at the trend, it is clear that with the machinery and technological applications evolving every day, it is essential to update systems to survive in the market. Thus, the automation solution this company provides helps in monetizing the healthcare equipment and tools that are no longer valid.