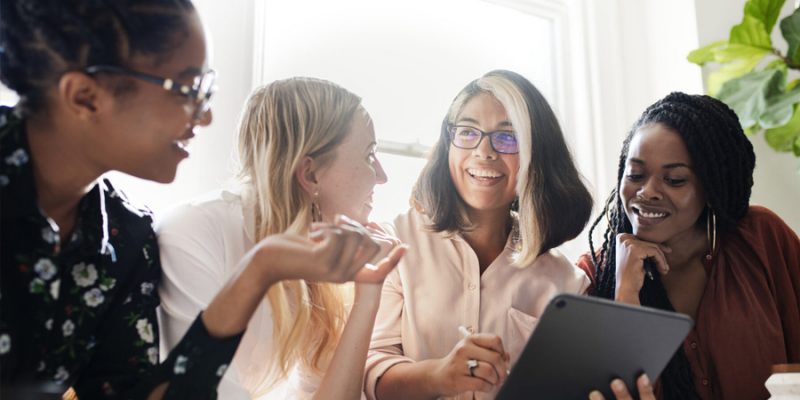 Want to check out 10 of the most innovative Heathtech Companies of 2022? Your search ends here!
The COVID-19 pandemic taught the healthcare industry some painful lessons. The isolation produced by the epidemic, on the other hand, was all it took to see the promise of combining technology and healthcare. It wasn't long ago that the application of artificial intelligence in the health industry was unthinkable, but now it's a reality. Services that were previously only available at a hospital or a medical practitioner's clinic can now be accessed from the convenience of one's own home. AI has become so prevalent in our lives. Several of the list's innovative businesses have leveraged telehealth to expand specialty care to additional parts of the country. These forward-thinking health companies leveraged technology to grow and deliver treatment to areas where it was previously unavailable.
This list of the most innovative health corporations honors organizations that have made significant progress in keeping the country healthy, ranging from well-known multinationals to scrappy, ingenious start-ups. Below is the list of the top 10 most trail-blazing Healthtech Companies of 2022.
1. WALGREENS
(For making primary care a top priority)
Walgreens and Village MD partnered in 2020 to expand their community care offerings. The corporations have opened 81 co-located clinics so far. Village MD, which operates 230 stand-alone clinics in 15 cities, uses a value-based care model, which means insurers pay a set cost for patient care rather than reimbursing for each and every treatment that patients receive. What makes this relationship so appealing is that tying the doctor's office and the pharmacy together can assist patients with chronic illnesses stay on track with their meds.
2. BLUE LINE
Brightline, which began operations in 2019 and is fast expanding, provides behavioral telehealth services to children and families through virtual therapy sessions and online coaching programs. Beyond California, the company has expanded its Brightline Care therapy services to five additional states in the last year: Florida, Illinois, Massachusetts, Texas, and Washington. This includes behavior therapy, evaluation and medication assistance, and speech therapy, all of which are provided by qualified clinicians with experience treating anxiety, depression, ADHD, disruptive behavior, and other conditions in children and teenagers. The company plans to provide services for children with an autism spectrum disorder in 2022, as well as extend options for LGBTQ children and teenagers. Brightlines claims to be serving "thousands of families" right now. Naomi Allen, the former head of growth at Livongo, a successful digital diabetes care solution, founded and leads this behavioral health platform.
3. NORTHWELL HEALTH NORTHWELL HEALTH NORTHWELL HEALTH
Northwell Health 3D printed its own nasal swabs when they were in short supply. When ventilators became scarce, doctors and researchers devised a method of converting sleep apnea equipment to the role. Northwell's research arm conducted a validation study of a Fitbit algorithm for detecting COVID-19 before symptoms appeared to find new ways to detect the disease among thousands of its employees.
4. OIL OF OLIVE
Olive AI creates software healthcare technologies to aid in the improvement of operations and patient care. In 2021, it grew to 1,000 hospitals and introduced The Library, a developer platform that lets third parties create new apps for hospitals that have been vetted by Olive.
5. ILLUMINATING
Illumina is a major player in the field of genetic sequencing. During the pandemic, it created the COVIDSeq Assay to allow even small labs in low-resource nations to decipher COVID-19 variant genomic sequences.
6. NATERA
Signatera is a customized test developed by Natera that detects circulating tumor DNA, which are microscopic remnants of a tumor that can survive treatment. It's a one-of-a-kind test based on a person's cancer genetic profile. Natera processed 376,000 tests in the second quarter of 2021, up 61 percent year over year.
7. FOLX HEALTH
Folx was created in early 2021 to give telehealth services to the trans community. It's now legal in 33 different states. Hormone replacement therapy is available on a cash-pay basis, with prices starting at $59 per month. The company offers free service to a limited number of patients and takes funds from health savings accounts. Many trans-Americans, particularly those living outside of big cities, have trouble obtaining medical practitioners who are knowledgeable about trans health care. Folx is a viable alternative.
8. JOHNSON & JOHNSON MEDTECH
Johnson & Johnson is a pharmaceutical company based in the United States MedTech, the company's recently rebranded medical devices branch has put a lot of money into surgical innovation, including extensive planning tools, training, and surgical robotics for hospitals. In addition to this ground-breaking robot, the company has expanded its training resources. Its C-SATS platform, which provides surgical training content to clinicians (independent of the device), currently includes a library of 30,000 videos in which 350 surgeons demonstrate innovative techniques to other surgeons. Meanwhile, Johnson & Johnson's Visible Patient platform, which allows surgeons to model surgeries in 3D, has spread to 11 countries across Europe, the Middle East, and Africa during the last year.
9. K HEALTH 
K Health uses artificial intelligence to triage patients in order to cut costs and reduce doctor workload. In 2021, the urgent care platform created a pediatric service, which allows parents to text a doctor at any time of day, avoiding a trip to the doctor's office where they can contract another sickness. Doctors can diagnose and prescribe, sending prescriptions to pharmacies directly.
10. COLOR
As a corporation, we've given infrastructure for growing COVID-19 testing and immunization. Color created the COVID-19 exam, which has produced over 20 million results in 16 states. In California and Massachusetts, it has also administered 1.7 million immunizations. Color has supplied testing to over 100 organizations and institutions in the previous 18 months, as well as overseeing testing for K-12 schools in several states, including California and Texas.