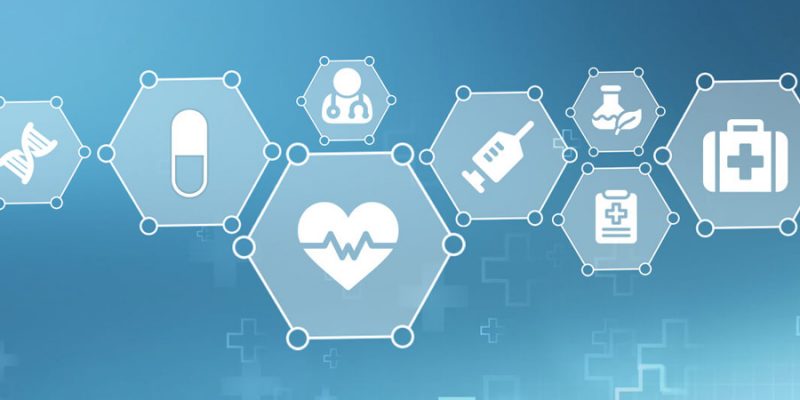 Top IoT-based healthcare solutions that are empowering healthtech to enable better healthcare analytics
Remote monitoring in the healthcare industry is now possible thanks to IoT-based healthcare solutions, which have the ability to keep patients safe and healthy while also empowering doctors to provide exceptional care. IoT-enabled devices have made healthtech applications easier and more efficient, from greater patient involvement to pleasure in contact with clinicians. Patients, hospitals, and the healthcare business have all reaped significant benefits from IoT. Because of remote monitoring capabilities that reduce re-admissions, IoT has a direct impact on patients' health. This article focuses on top IoT-based healthcare solutions that facilitate healthcare analytics. 
Linked Inhalers
Artificial intelligence-based IoT sensors can transform basic inhalers into networked ones, generating medicine use data to monitor lung function and track progressions for COPD patients as well as other respiratory diseases like asthma and acute bronchitis caused primarily by cold viruses like rhinovirus, coronavirus, and adenoviruses.
Insights From Vaccine Monitoring
With the use of IoT-based healthcare solutions, a system of temperature logging and warnings has been established for vaccine monitoring. With this innovative technology, there is a better likelihood that vaccinations will be safely monitored throughout their development phase. Remote temperature monitoring can provide insight into how to improve safety standards at all stages, from research and development through transportation and patient use.
Patient Data
Remote Patient Monitoring allows medical patients to be monitored remotely via an internet-connected device. This device has the potential to save lives for people who do not have easy access to a cardiologist, such as those living in remote locations or traveling abroad where there are no hospitals nearby.
Tracking Glucose level 
Glucose monitoring has historically been challenging for persons with diabetes. Every day, they must check their levels and manually record the data for themselves, which can be inconvenient when you're busy or in a hurry, so many of these patients don't even do it until there's a problem.
Heart-rate Monitoring
New wireless heart rate monitors in hospitals have the potential to save lives while also allowing patients to walk freely. The little monitor attaches to a patient's garments like a Fitbit or Bluetooth headset, allowing them to examine their own EKG readings at any time.
Robotic Surgery
The minuscule, IoT-based healthcare solutions can penetrate the human body in a minimally invasive manner and collaborate with doctors without requiring big incisions on patients' bodies. This means that procedures are more exact, resulting in faster healing time for those who have them.
Linked Contact Lens
The most cutting-edge technology in the world is now available on your eyelids. A new sort of contact lens has been invented that can snap photographs and assist doctors to monitor blood pressure, heart rate, and oxygen levels, among many other things, whilst people go on about their regular lives.
Psychological Monitoring
When the symptoms of a panic attack are identified, connected wristbands can monitor them. Similarly, Google Assistant and Alexa can help detect potential mental health issues, which is becoming an increasingly serious issue as chronic ailments become more prevalent.
Hygiene Monitoring 
Traditionally, there hasn't been a clear way to ensure that providers and patients inside a healthcare facility cleansed their hands correctly in order to reduce the danger of spreading infection. Many hospitals and other healthcare facilities now utilize IoT-based healthcare solutions to remind patients to clean their hands before entering hospital rooms. The gadgets can also give guidance on how to sanitize to reduce a specific danger for a certain patient.
Parkinson's Disease Monitoring
To treat Parkinson's patients most successfully, healthcare providers must be able to analyze how the intensity of their symptoms fluctuates throughout the day. IoT devices promise to make this process considerably easier by continuously collecting data on Parkinson's symptoms. At around the same time, the gadgets allow patients to enjoy their lives in their own houses rather than having to spend extended periods of time in a clinic for observation.