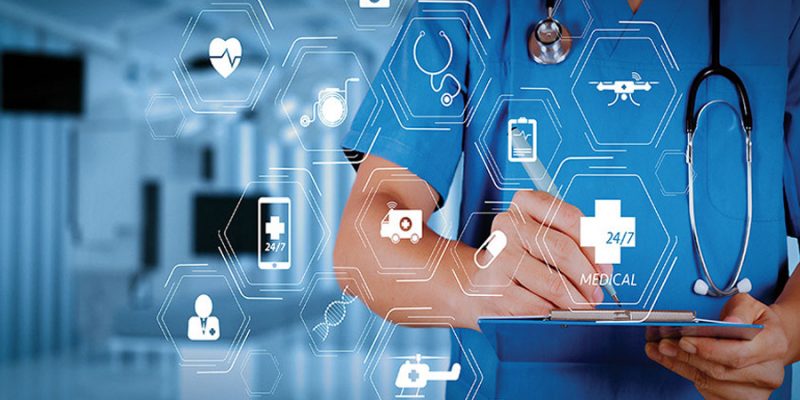 10 Healthtech startups worth knowing that are wiping the loopholes in regional healthcare
Healthtech has caused significant improvement to the healthcare industry as a whole. The sudden disruption of technology in healthcare has transformed the way we perceived healthcare to be earlier. Challenges and drawbacks that traditional healthcare offered have been progressively addressed by the healthtech-led improvements. Earlier regional healthcare centers (especially the remote ones) were largely ignored for their inaccessible locations and resistance to change, whereas now healthtech startups have implemented regional healthtech to help the people in those areas to avail healthcare services through a diverse range of scopes. Healthtech has potentially penetrated healthcare services to remote areas, which is referred to as regional healthtech here. Regional healthtech is like any normal application of healthtech that enables telehealth, telemedicine, doctors appointments from home, and remote diagnosis.
Optellum
The UK-based healthtech startup is located in Oxford efficiently backing the decision-making process of the healthcare providers. Easing the treatment of lung cancer, this healthtech company empowers physicians with great capabilities to detect the disease earlier than usual. This further enables regional healthcare to revamp as it assists the partially skilled physicians to perform the best practices of healthtech. 
Inmed Prognostics
The healthtech startup offers cloud-based predictive analysis tools. These tools intend to extend care to patients suffering from neurodegenerative disorders. Various applications like medical imaging, complex networks of data, and diagnostic software can aid patient care in the regional healthcare ecosystem without deploying high-end analytical machines and devices.  
Iryo
Healthcare data exchange is a crucial procedure for the efficient transfer of information for healthtech development. The healthtech startup Iryo develops distinct pathways of EHR. It also involves blockchain technology to help research and development. Thus, opening a new sustainable journey in regional healthcare to grow without having to travel from one place to another. 
Medicsen
The healthtech company is Spanish-owned and assists the regional healthcare industry by building patches that are meant to solve the problem with drug delivery cases in diabetic patients. From personalized data of individuals, the system recognizes glucose levels and the required quantity of insulin. 
MedAngel
One can measure the temperature of the medicines. This could be done with mobile healthcare applications that are equipped with sensors and observers. Thus, regional healthcare can easily have access to healthcare services through the smartphones they possess. 
Vertice Medtech
Locations like Sub-Saharan Africa are taken under the purview of regional healthtech delivery through this respective healthtech company. These digital healthcare services are offered to the people through the deployment of AI, ML, health sensors, which facilitate enough efficiency in ensuring accessibility to proper healthcare. 
Implicity
Remote monitoring healthtech companies such as Implicitly are considered an opportunity to limit delayed response of the family to severe symptoms. However, mainly the patients who are endowed with pacemakers and defibrillators can be enormously benefitted.
FoodMarble
A personalized digestive tracker is offered to the users by this Irish-based healthtech. The company focuses on improving digestion issues amongst patients and accordingly tracks the level of hydrogen in the body. It also controls the in-digestion occurring for the release of hydrogen in the food. Also, this tool helps us observe the kind of food and the ingredients of food are we consuming. 
BehaveR
The healthtech startup has initiated the journey of regulating daily human behavior culminating in healthy habits, stress resilience, and emotional intelligence. By intriguing cognitive responses from the patient, this healthtech company manifests overall improvement in health. This has a lot of opportunities for regional healthcare until network connections are not up to date. 
Meditopia
Rural healthcare is immensely ignorant about meditations and practicing self-care habits. The app generated by the healthtech startup aids in a better sleep schedule, relieves stress, trains the body to be calm, and also narrates stories to sleep. The company headquartered in Berlin has adopted a new way to deal with monotony and mental disturbance.