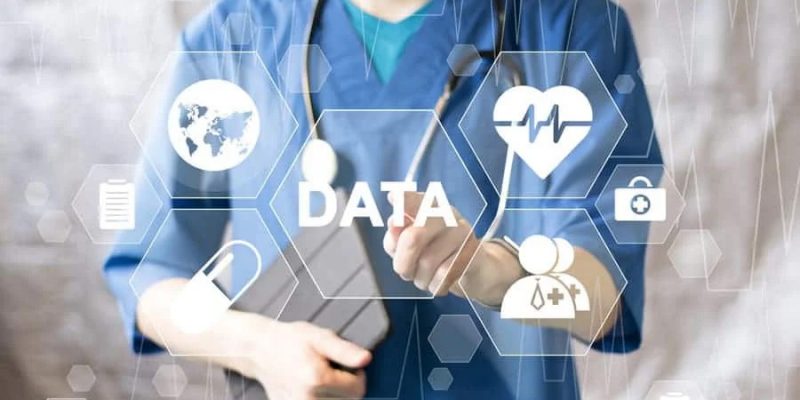 This article features 10 Healthcare Big Data Analytics based Companies worldwide
What is Big Data Analytics? Why is it Important in Healthcare?
Big data is a field that deals with methods for analyzing, methodically extracting information from, or otherwise dealing with data volumes that are too large or complicated for typical data-processing application software to handle. The methods, tools, and applications used to collect, process, and generate insights from a variety of high-volume, high-velocity data sets are referred to as big data analytics. Traditional data analysis software isn't able to handle this degree of complexity and size, so systems, techniques, and applications created expressly for big data analysis are needed. Data capture, storage, analysis, search, sharing, transfer, visualization, querying, updating, information privacy, and data source are all issues in big data analysis. This ability to derive insights to inform better decision-making is why big data is important.
Companies can access a range of data sources within a healthcare provider's own records in multiple systems using healthcare analytics vendors' systems. They can also share clinical studies and data from a variety of other healthcare providers.
Big Data Analytics in Healthcare without AI technology is unthinkable with so much data. Companies can study diagnostic text, published research, and other textual data using natural language processing (NLP), machine learning, and artificial intelligence. Image processing skills offer the capacity to analyze the results of numerous medical imaging modalities.
Here are 10 Healthcare Companies using Big Data Analytics all around the world:
IBM Watson Health, New York, USA  
Watson is one of the first companies to use artificial intelligence in healthcare. IBM has substantial capability to develop successful solutions in a variety of AI application cases as a Fortune 100 organization. In addition to the company's investment in health tech research and innovation, IBM healthcare solutions could help organizations improve productivity within their operations, collaborate better to improve results, and integrate with new organizations to enhance a more sustainable, personalized, and patient-centric system focused on value.
Oncora Medical, Philadelphia, USA
Oncora Medical uses analytics to generate research questions, aid retrospective research, and discover relationships between patient factors, treatment techniques, and outcomes. They employ analytics to uncover new research concepts, better organize clinical trials, generate patient cohorts, and track trial enrolment.
Digital Reasoning Systems, Portland
Digital Reasoning Systems' healthcare product Synthesis is a cutting-edge AI system that leverages natural language comprehension to provide a comprehensive image of the patient.
Flatiron Health, New York, USA
One of the most important participants in this market is Flatiron. Flatiron is a leader in oncology, with around 500 people and solutions that have access to two million active patient information for research.
Optum, Virginia
Optum is a pharmaceutical and healthcare firm based in the United States. It is well-known for its value-added services on a worldwide scale. Its basic beliefs have aided in its transformation into one of the greatest healthcare data analytics organizations on the market.
Amitech, Missouri 
They work with clients to develop data, analytics, and automation strategies and solutions that improve healthcare for everyone by making it more proactive, high-quality, and accessible. Their industry-leading experience in healthcare data, analytics, and automation assist us in developing new, innovative solutions that deliver high-quality business results more quickly and at lower prices.
Health Fidelity, California
Health Fidelity positions itself as the most advanced natural language processing engine in the healthcare industry. It allows health care professionals to analyze risk utilizing a wider range of data and intelligence, allowing them to better understand and manage their risk.
Linguamatics, Cambridge
Linguamatics' products are used by 17 of the top 20 pharmaceutical companies in the world. Linguamatics is a sophisticated method for comprehending natural language. Linguamatics' technology is used by life science companies to improve drug discovery by better evaluating drug trials and other research data.
Ayasdi: Palo Alto, California
Ayasdi is a business software startup that supplies big data analytics technologies to companies that need to examine large, multidimensional data sets. Their healthcare analytics solutions are ready to use in areas like clinical variation management, population health projections, and denials management to drive operational choices.
Conifer Health Solutions, Texas
Conifer Health Solutions provides superior business solutions to its global client base. It is a top performer in the category of healthcare data analytics firms. Revenue cycle management & value-based care services have helped it establish a name in the market.