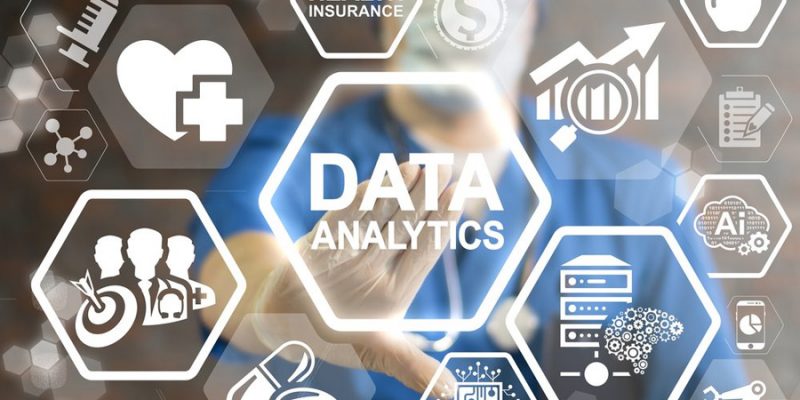 Here is a list of 10 Healthcare Data Analytics Courses you must take a look at for now!
With such huge volumes of data, Big Data and Data Analytics in Healthcare without AI technology are unimaginable. Natural language processing (NLP), machine learning, and artificial intelligence can be used to analyze diagnostic text, published research, and other textual data. Companies can use healthcare analytics vendors' systems to access a variety of data sources within a healthcare provider's own records in numerous systems where clinical trials and data from a range of other healthcare providers can also be shared. In order to answer a query or solve an issue, a data analyst collects, cleans, and evaluates massive data sets. On a daily basis, they assist organizations in obtaining insights from huge amounts of data. These data-savvy individuals employ a number of techniques in their work, including programming, deep learning, arithmetic, statistics, and data collection, to name a few. In today's business world, digital technology has become a watchword, and professional Data Scientists and Analysts are in higher demand than ever. There are employment and course openings in nearly every industry, including telecommunications, manufacturing, retail, finance, healthcare, and even fitness. Here are some of the top Healthcare Data Analytics Courses you should consider taking up in April 2022!
1. Health Information Literacy for Data Analytics Specialization: 
This Specialization is designed for information and technology specialists with no prior healthcare expertise who want to work using healthcare data in a new industry.
2. Health Technology Informatics Specialization on Coursera:  
You will learn about the technical and social context of clinical informatics challenges, how to successfully implement healthcare informatics interventions, how to design a healthcare informatics solution for decision-making, and how to solve a healthcare informatics issue through data retrieval and analysis in this Specialization.
3. The Health Care Informatics (HCI) specialization by University in San Diego:
It is the most preferred course in the Health Informatics master's degree program because it exposes students to a wide range of health informatics topics. This program teaches students a variety of technical, analytical, and innovative healthcare technology abilities that will prepare them to work in a variety of healthcare settings. Graduates of this program will be equipped for a variety of employment in the field of health informatics.
4. Clinical Data Science Specialization on Coursera:
You will be able to:
Understand electronic health information data types and structures,
Apply basic informatics methodologies to medical data,
Offer appropriate scientific and clinical interpretation of applied analyses, after completing this specialization.
5. Healthcare Consumerism and Implication for Care Delivery on Coursera: 
This course looks at how the consumer's role in healthcare is changing. Consumers want more transparency in the way healthcare is given and paid for. Professionals in the healthcare field must ensure that they are providing high-quality, tailored treatment. The healthcare ecosystem, new technology in healthcare, the creation of new payment methods, change management in healthcare, and data analytics are just a few of the themes discussed.
6. HI-FIVE: Health Informatics For Innovation, Value & Enrichment (Clinical Perspective) on Coursera
Population health, coordinated care and interoperability, value-based care, health data analytics, and patient-centered care are all included in the HI-FIVE training program.
7. Healthcare Data Models on Coursera
You'll learn about popular data models and how to use them. You'll learn how to combine data from diverse systems, how to guarantee clear communication, and how to monitor and improve data quality. Doctors, physicians, patients, caregivers, and anyone who works to improve health outcomes benefit from data analytics in healthcare.
8. Analytical Solutions to Common Healthcare Problems – Coursera
This course covers analytical approaches to common healthcare issues. I'll go over these business issues with you, and you'll create several data structures to manage your information.
9. Healthcare Data Quality and Governance – Coursera
It will reveal how important data assets are safeguarded in order to ensure data quality. This benefits healthcare providers, patients, physicians, clinicians, and others who work to improve health outcomes.
10. Healthcare Data Literacy- Coursera
This course will help you establish the groundwork for your healthcare data journey by equipping you with the information and abilities you'll need to work as a data scientist in the healthcare business.