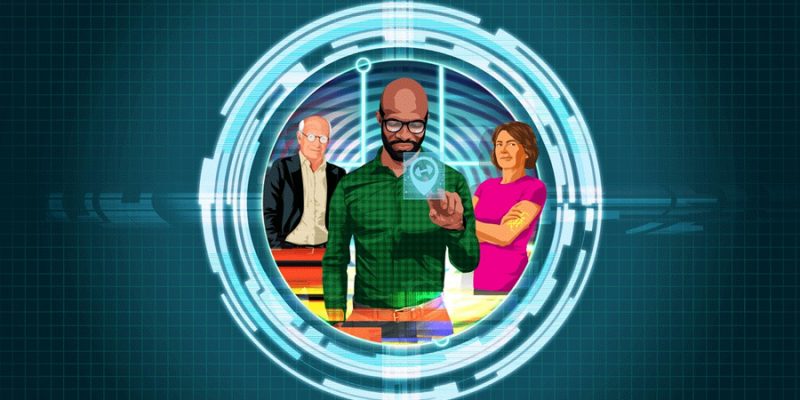 Smart healthcare can cope with the aging population to mitigate risk.
The substantial rise in life expectancy seen throughout the world in recent decades has been made possible by developments in medical science and technology, medicine, and public health, as well as greater awareness of diet, the environment, and personal cleanliness. However, longer life expectancies have resulted in an aging population, putting many nations' socio-economic structures in danger due to the high expenditures of providing for the healthcare and wellness of the elderly. The creation of inexpensive, inconspicuous, and simple-to-use healthcare solutions is crucial to meeting the rising demand for aged healthcare services. Smart houses, wearable medical sensors, actuators, and contemporary communication and information technology may all be used to monitor senior health and wellbeing continuously, remotely, and at a cheap cost. Smart homes may enable the elderly to remain in their comfortable homes rather than in costly and understaffed healthcare facilities. Healthcare professionals may also keep an eye on the elderly's overall health in real time and provide advice and aid from distant institutions.
The vast majority of countries in the globe have seen significant increases in life expectancy during the past several decades. Significant advancements in medical knowledge and diagnostic technology, as well as a rise in public awareness of personal and environmental cleanliness, health, nutrition, and education, have all contributed to this accomplishment. But due to longer life expectancies and falling birthrates, considerable aging of the population is projected shortly. In fact, according to the World Health Organization (WHO), there will be more elderly people than children under the age of 14 by the year 2050. Additionally, between 110 to 190 million people, or 15% of the population, face severe functional issues due to a range of impairments.
Due to their restricted freedom and mobility, people with disabilities frequently forego critical basic medical treatment. Among the most prevalent health issues among people are chronic diseases and illnesses including diabetes, cancer, heart disease, and stroke. One in three Americans who are at least 18 years old and have at least one chronic condition also have several chronic illnesses, according to estimates. Chronic illnesses, are one of the top 10 killers, accounting for 65–70% of fatalities. 48 percent of all deaths are due to the two primary causes of mortality, cancer and heart disease. In addition, untreated diabetes or uncontrolled blood sugar can result in long-term problems like renal failure, limb amputations, and blindness.
Elderly people may require frequent, urgent medical care; failing to do so might have serious consequences. Such emergencies can be avoided by constantly monitoring the physiological traits and behaviors of the elderly. The elderly frequently need emergency in-patient treatment, which is highly expensive and can cause the patient severe financial stress if the hospital stay is prolonged. In contrast, using a smart home platform for remote health monitoring allows people to remain in their own homes rather than expensive, confined nursing homes or hospitals, guaranteeing the inhabitants' complete freedom.
An increase in smart homes
Even though older individuals sometimes find it difficult to learn new technologies, recent research indicates that at least 42% of US adults 65 and over currently own a smartphone. When the COVID-19 epidemic hit, using a smartphone moved from being a luxury to a must, requiring elders to use telehealth solutions to reduce risk.
A recent poll by healthinsurance.com found that more than 60% of Americans 65 and over are receptive to adopting telehealth. Since the start of the epidemic, more than 40% of respondents claimed they have used telemedicine services, with 30% stating they do so once a month. Additionally, 28 percent of seniors check their health with a wearable device, and 25 percent of seniors use smartphone health applications. According to the figures cited above, older adults in today's society are technologically literate enough to understand and use smart solutions. Applications for IoT in senior care usually focus on engagement with the outside world, safety and home security monitoring, and health monitoring.
Companies like Canary Care currently offer covert home surveillance, enabling senior citizens to maintain their independence for longer. Wearable technology, such as those made by the Scottish business Snap40, can monitor continuous vital signs at home and warn medical personnel when a patient is worsening so they may act sooner. Elderly individuals are now able to manage their long-term diseases more successfully because of connected "cognitive homes," wearables, and smartphones, which also make it possible to administer health and human services remotely.
Health monitoring
At least 80% of seniors have at least one chronic illness, and 68% have two or more. The elderly can manage these illnesses with the use of smart gadgets, such as blood pressure monitors, glucose meters, oximeters, and pill dispensers. Caregivers collect data from a variety of cloud-connected devices, examine and evaluate the daily routines of elderly patients, and identify health issues before they become more serious. An employee in the medical field will automatically be informed if any deviation is discovered.
IoT for seniors includes the use of connected blood sugar monitors to help the elderly manage their diabetes. When a user's blood sugar is low, an emergency notification is sent to doctors requesting immediate medical attention.