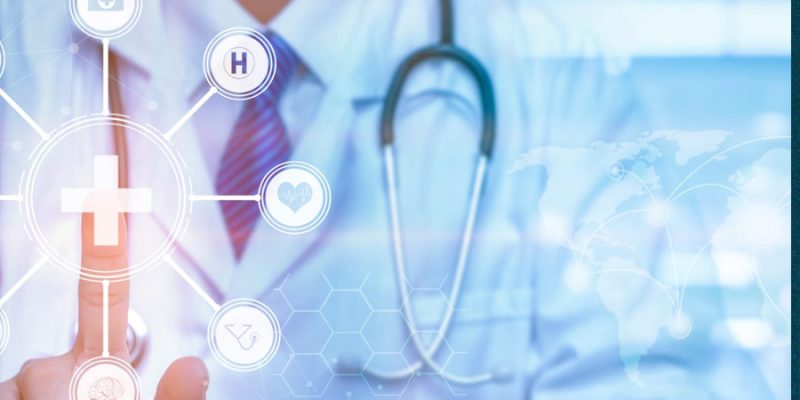 NFT in healthcare is transforming the way personal health data is stored and controlled
NFTs are elaborately known as non-fungible tokens that keep the origin of digital content intact. The creator is assured of the credit they deserve as the owner by NFTs. One can protect personal health data by utilizing NFT in healthcare. The encryption provided by NFT in healthcare is primarily available in blockchain technology, precisely in Ethereum. Sensitivity of healthcare data and growing concerns of digital healthcare users about their privacy, deploying NFT is a great way to assure better security. NFTs were first used in the digital art industry to validate the ownership for further sales of the artists' masterpieces. 
Repurposing NFT For Healthcare
Researchers from Baylor College of Medicine discovered NFT in healthcare to be the most helpful tool in preserving the confidentiality of personal health data. Similar to how the ownership of a person is true to their identity, you can leverage NFT in healthcare to address the privacy concerns of the patients. By granting greater authority to the patients in terms of health information, one can maintain transparency and monitor possibilities of hacking and breach of privacy.
Personalized Security
After uploading the personal health data on the EHRs and blockchain technology, patients can use NFT in healthcare to track who is accessing their health information. For example, if a medical institute is collecting your personal health data then they will need your permission to access that data. NFT also provides the opportunity to format and access the respective healthcare data. Before the introduction of NFT in healthcare, patients were not aware of where their health data were reaching and who could have access to them. As the empowerment of visibility intensifies, the control of the patient upon their own healthcare data increases, thus giving them greater satisfaction and a sense of security.
The Temptation To Healthcare Data
A large number of people involved in cybercrimes consider healthcare data to be immensely lucrative and profitable. The new decade has proved data to be the most valuable currency that has potential greater than actual currency. Especially, when it comes to healthcare data, a lot of private information and pathways to burglary are discovered. By sneaking into patients' personal health data, multiple motives are fulfilled. Some of them include commodifying them to sell to the big media giants, ransomware attacks in return for money, and earning cryptocurrency. Deploying NFT in healthcare will probably limit this vulnerability while making healthtech immensely prosperous. 
Flexible Limitations 
Besides the advantages and benefits of NFT in healthcare, certain drawbacks need to be addressed while considering the deployment. Some subtle taints are still appearing in the operations of NFT in assuring intellectual property rights. There are also troubles making NFT in healthcare available for the layman, who would either be reluctant to learn about it or pay for it. An already existing system facilitates the patients to download data belonging to a physician to better understand them and shortlist the suitable one. Therefore, attributing to this regulation, a lot of trouble could be faced while implementing NFT in healthcare. It is also skeptical if NFT in healthcare would be able to trace smart contracts. 
Implementing NFT in healthcare can be enormously beneficial and will mark a success in protecting billions of personal health data, which were otherwise endangered in the digital web on being exposed to the world. Hence, individuals assuming control over their healthcare data would give them a sense of reliability on healthcare data applications. However, the pros and cons must be vigilantly and carefully observed and examined.