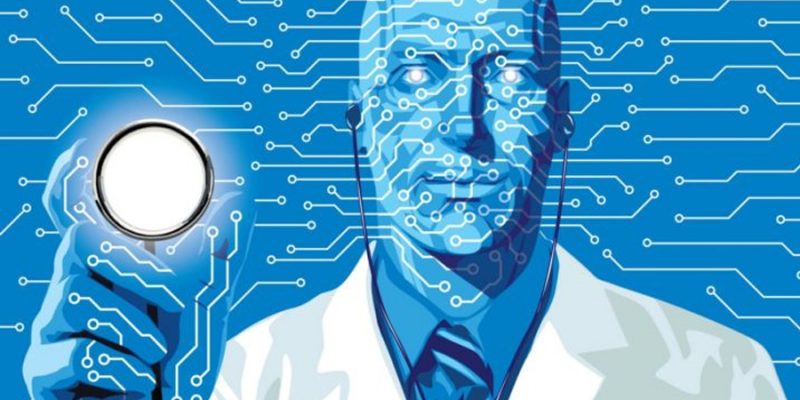 AI Integration is lending a helping hand to deal with staffing shortage in healthcare
Over the last two years, staffing shortages in healthcare have impacted many hospital and healthcare facility business operations, especially during emergency events like COVID-19. A resourceful approach is overdue, and artificial intelligence might have a part in ensuring the continuity of patient care and security by using various AI tools. For the past two years, the whole world is facing a harsh time due to Covid-19 and most of its effect comes on the healthcare industry. Doctors and healthcare frontlines are working never-ending shifts because the no. of patients is rising day by day which makes them also think about their career once in their lifetime. Many highly skilled healthcare professionals, who tend to be older, are choosing to retire rather than face the Covid-19 associated risks of working in a hospital. This staffing shortage is biting as health systems are accumulating large pandemic backlogs with can be overcome by AI only. During the past two years, elective surgeries, routine checkups, cancer screenings, CT scans, and other important events have been canceled or delayed due to the multiple Covid-19 waves and the unavailability of AI.
A report indicates that, within 5 years, as elevated healthcare demand and retirements keep outstripping recruits, healthcare in the United States can be 3.2 million people short. Healthcare companies have to consider other various options, forcing multipliers to maintain the system working throughout ongoing Covid-19 waves and all the year. Additionally, a survey from the American College of Healthcare Executives discovered that staffing shortages in healthcare ranked as the No. 1 concern in 2021 & 22 also.
AI Integrations can assist address nurse staffing concerns in numerous key ways. Artificial Intelligence can assist nurses with documentation, reducing the amount of time finishing bureaucratic duties and permitting nurses to focus on patients. This will show specifically useful with regards to compiling patient facts for health files. Smart algorithms and AI could reduce the want for data to be entered manually and will link content, so that further workflows and duties may be automatically initiated at the proper time. There is also evidence that artificial intelligence reduces clinic admissions. Research indicates that machine learning can assist hospitals and healthcare facilities enhance consumption predictions and preventing overdiagnosis. Implementing those systems may want to assist care workers to prevent greater than 10% of healthcare readmissions. Artificial intelligence (AI) has been established to assist in several regions with efficiency.
The areas in which AI can help in covering the staffing shortage in healthcare are given below:
1. Triage & expediting treatment
The first area in which AI is demonstrating excessive cost in healthcare is in triaging patients. Hospitals struggling with human resources ought to discover ways to quickly offer the same quality of care to the same, or maybe a rising, number of patients. Prioritization is one such manner to address the problem.
By highlighting essential or urgent cases from medical records, AI can assist get the right patients in front of the proper healthcare workers at the right time. Radiology is one of the first disciplines to harness the skills of AI and presently has the maximum mature AI-powered triage tools. For example, radiology AI tools have been able to demonstrate outcomes in enhancing emergency department (ED) throughput through 20% for ruling out mind bleeds.
2. Patient management automation
One important class of labor-saving improvements falls under the label of "automation." Healthcare of all fields became slow to undertake automation. In the 20th century, healthcare automation tended to attention on the manufacturing flooring of pharmaceutical manufacturers and simple computer-assisted diagnosis (CADe) tools.
In the final decade, though, artificial intelligence has begun to allow real automation in hospitals. New healthcare AI solutions are rising every few months that automate techniques in healthcare facilities, taking positive tasks in medical processes off. To call only a few applications, artificial intelligence is proving to be a treasured device in medical file automation, which include AI-aided documentation for regulatory and reimbursement, and chatbots for communication with many patients.
3. Resource planning
Beyond automation, the pandemic has offered both an urgent want and a possibility to apply AI to make healthcare more efficient via predictive useful resource planning. Many hospitals deployed AI models to expect which Covid-19 patients have been maximumly probable to deteriorate. Teleradiology organization Hexarad is growing software to assist British radiology departments to apprehend their staffing shortages in healthcare desires and redeploying to fulfill capacity. Renown Health, centered in Reno, Nevada, created a command center to reveal patients so that fewer nurses could reveal greater patients as Covid-19 admissions kept rising.