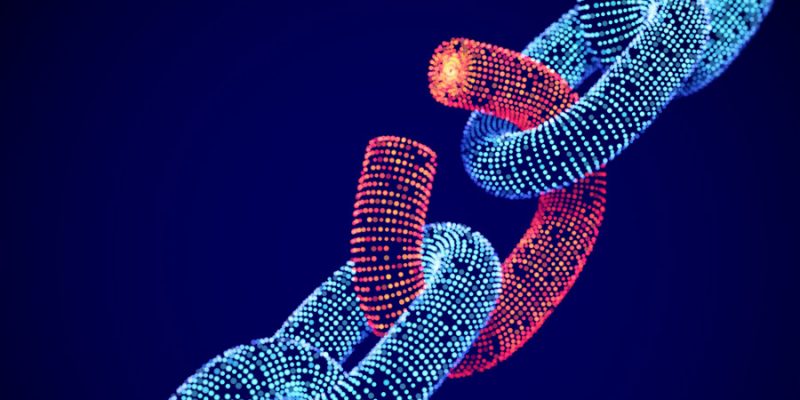 Healthcare organizations must take action to stop preventable healthcare breaches.
The healthcare sector has seen a digital transition thanks to the Internet of Medical Things, smart devices, information systems, and cloud services. Our lives are now much more joyful as a result of the advancements made in digital healthcare services, which have made treatment simpler and more accessible. However, assaults from both local and foreign sources have mostly targeted the modern healthcare sector. Data breaches affect everyone- customers, stakeholders, organizations, and businesses provide security specialists with issues and concerns. Almost all Healthcare breaches, despite the enormous variety, have the same effect.
Electronic health record (EHR) systems have replaced paper-based systems in the healthcare business, enabling them to provide their clients with better and more affordable services. This has been made possible by advancements in information and communication technology. EHRs improve patient care, foster patient collaboration, aid in illness diagnosis, increase practice efficiency, and provide constant access to patient health information. Additionally, the way we communicate has altered as a result of smartphones and other web-enabled smart gadgets. These gadgets enable customers to quickly and comfortably access the web services offered by various businesses. One of them is healthcare. Healthcare data has evolved over the past several years to become increasingly electronic, dispersed, and portable.
Healthcare businesses gather sensitive data from their clients and keep it on network servers so that it is always available and may help with patient care. But every good thing has a bad side, and that is certainly true in this case. Smartphones and other smart gadgets are becoming a major cause of privacy violations. These databases are occasionally accessed by unauthorized individuals as a result of software flaws, security lapses, and human error. As a result, sensitive data is exposed through data breaches. Sensitive healthcare data may occasionally be lost, stolen, or disclosed as a consequence of insider attacks that harm protected health information. On the dark web, a single patient's entire record file might cost hundreds of dollars. as a result, the healthcare industry is the most affected.
Ransomware and other forms of attacks frequently target the healthcare sector, and SecureLink just published the 2022 Ponemon Institute Report, "The State of Cybersecurity and Third-Party Remote Access Risk," which details why. Healthcare organizations own confidential patient data (PHI), which is very desirable on the dark web. The report found that 59 percent of healthcare organizations had a breach in the preceding 12 months. The threat exists. However, the most crucial query is how and why hackers can get past the protection, enter the vault, and steal that data.
The response? Organizations aren't doing enough to protect that important data, especially when they provide outsiders access to their servers, systems, and other resources. Currently, only 49% of firms keep track of third-party access, even though thorough audits are an essential element of HIPAA compliance and overall access security. Additionally, healthcare companies are becoming overburdened with everything that is required to maintain security in a dynamic cybersecurity environment. 63 percent of businesses said it was difficult to manage third parties. Not only is that a problem, but more than 50 percent of respondents said it was difficult to develop a cybersecurity plan because of system complexity and high false-positive rates. This demonstrates that businesses don't trust current systems and are just too swamped to invest in alternative alternatives.
How can the healthcare industry address its cybersecurity issue?
Because attacks won't stop, the healthcare industry must take preventative measures in this area. Unfortunately, healthcare companies aren't making enough investments on their offensive side, which is the greatest defense. However, there are remedies.
Spend money on automated cybersecurity tools
It makes sense that enterprises feel overburdened by access and vendor management. They don't need to manage cybersecurity as they already run a hospital. The strain may be lessened and healthcare organizations can better manage their security thanks to the numerous automated technologies (large and small) available today. Although it is fair to be concerned about false positives, technology is developing and many platforms are now using machine learning to cut down on false positives and offer more precise protection.
Observe everything
Access monitoring is essential not only for HIPAA compliance but also for cybersecurity. An organization can find access gaps and close such gaps before the worst occurs with the use of real-time monitoring and retrospective analysis. You can't keep your eyes closed and prevent crime.
Keep an eye on your access from outside parties
When it comes to healthcare, internal risks are frequently the focus. When there are more than a million EMR accesses per company per day, that makes sense. But because healthcare networks depend on such a wide range of outside parties, it can be expensive to give one vendor too much access. Restricting such access is essential to reducing a potential attack surface because third-party breaches are on the rise (recently, PHI was exposed through a debt collection company a healthcare institution was utilizing).