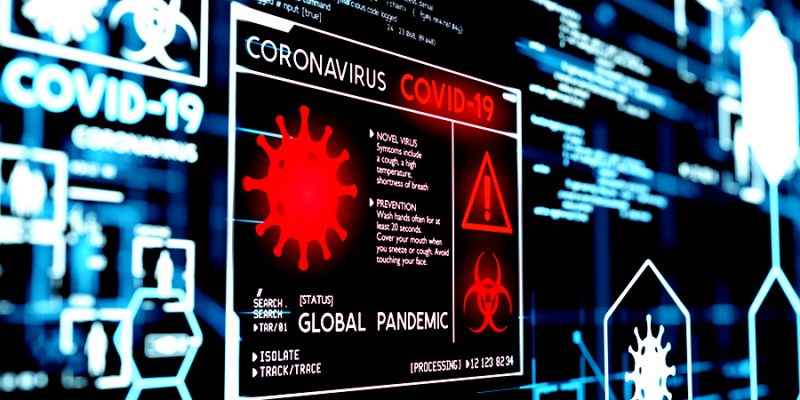 Big data analytics assisted organizations in identifying and reducing health inequities among patient populations during the COVID-19 pandemic.
While the fast spread of COVID-19 has revealed several unattractive healthcare realities, the pandemic's stark health inequities are likely the most harmful to patient health. Minority and underprivileged groups have been disproportionately affected by the virus, highlighting existing clinical and non-clinical disparities. Organizations have increasingly turned to data analytics tools to better track COVID-19 transmission to target and limit the virus's impact on minority communities.
"In minorities, chronic disorders including high blood pressure, diabetes, obesity, and heart disease are more frequent." Furthermore, these patients usually lack adequate healthcare or have a poor understanding of the healthcare system, according to emergency medicine specialist Sampson Davis. We need to track which remedies work and which don't, as well as where the virus is now having the most impact, to reduce the infection's impact. The data in healthcare also simplifies the laborious details required for our pandemic response, because what works in one place may not work in another.
"At first, we thought treatments like hydroxychloroquine might have an effect, but they haven't." Based on the data we've gathered; we've discovered that a drug called dexamethasone has assisted us in reducing the virus's impact. "We've also noticed that moving patients from a supine posture on their back to lying on their chest or abdomen helps them to actively engage in their breathing, which enhances their recovery odds," Davis added.
The proximity index is a real-time prediction algorithm that calculates a person's risk of COVID-19 exposure based on their physical closeness to verified positive COVID-19 cases. We designed this proximity index to be able to measure and present this type of information on an individual basis.
COVID-19, the worldwide pandemic, has created a massive and diverse quantity of data, which is continually growing. This information may be utilised in a variety of ways, including diagnosis, estimating or predicting risk scores, healthcare decision-making, and the pharmaceutical sector. Technology and the ever-increasing analytic and computing capabilities are both products and functions of big data. Big data's potential influence on healthcare innovation cannot be overlooked. The revolutionary potential of big data as mediated by technology is taking place in the context of historical imbalances in health and health care. Although big data analytics has the potential to target injustices and minimise disparities when correctly applied, we think that realising this promise involves explicitly addressing issues about fairness, equity, and transparency in the creation of big data tools. A multipronged and interdisciplinary approach is required to mitigate potential sources of bias and inequity in algorithmic decision-making, combining insights from data scientists and domain experts to design algorithmic decision-making approaches that explicitly account for and correct for these issues.
In detecting the coronavirus pandemic, big data has shown to be quite valuable. With the number of cases increasing every day, big data uses its algorithm to analyse health records, monitor patient health, track prior treatments, and discover viral transmission patterns by creating data from multiple sources utilising movements and contact tracking. Big data techniques aid in not just finding current high case hotspot areas, but also predicting future outbreaks. Natural Language Processing (NLP) is a kind of artificial intelligence that deserves to be mentioned. By analysing regular human interactions in the form of text and speech, NLP aids in human communication. It might be used to look at social media links and online news sources, perhaps generating an alarm when new COVID-19-related occurrences happen throughout the world. In the future, NLP and other big data approaches may be employed in event detection to guarantee that such health problems are addressed immediately. Despite recent advances, these technologies are still in their infancy, with several implementation challenges such as data ambiguity and information overload persisting.
With the use of smartphone applications, several governments around the world are attempting to slow the pandemic. These apps track people's movements to see if they're in high-risk areas or if they've come into touch with high-risk individuals. However, the increased use of big data has sparked ethical concerns as well as legal issues. These apps have access to a lot of personal data. Privacy concerns, a loss of personal liberty, and a public desire for openness and justice while using big data are all ethical concerns. As a result, while employing big data, it's critical to think about and execute data privacy regulations thoroughly.
Despite privacy concerns, big data in healthcare has a bright future. Big data may give an additional option to compensate for the lack of in-person data collecting as long as many nations maintain travel restrictions. However, financial investments are necessary to make this happen. If healthcare organisations want to take advantage of big data, they'll need to invest in the appropriate technology, infrastructure, and staff training. They'd need smartphone apps with strong privacy protection and enough processing capacity to handle big volumes of data safely. They would also need to train their employees in data analysis. Exploring the prospects of big data in healthcare will necessitate a more thorough scientific examination of current approaches. It will be exciting to see if big data can assist with the present public health problem.