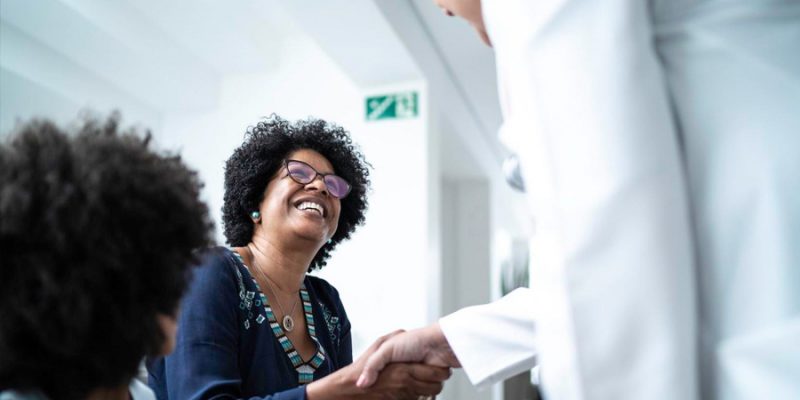 Healthcare technology that helps to make a difference in the current scenario
India is facing a medical crisis; the hospitals and frontline medical staff are undergoing huge physical and mental tension. While digital Healthcare devices have been around for a while, the COVID in 2020 accelerated tech acceptance, both for patients as well as healthcare professionals. Telemedicine, video consultations, wearable tech for observing vitals, and AI-powered and blockchain assistants for patients who need regular care, have all become considerable. The pandemic has made it vital to embrace tech solutions sooner, to hold the crisis well. While a lot of healthcare and wellness centers have also gained an excellent response, it's the hospitals and medical institutes that have been moderately slow in acceptance. In times of crisis, here are four basic areas where tech acceptance can assist hospitals greatly:
1. Blockchainto makes EHR available: Most essential aspects of healthcare technology have been the successful compilation and digitization of patient records. This has not only helped patients and doctors to keep long medical records but has also contributed to study and the easiness of assessing treatment strategy.
2. Sophisticated diagnostic technology: Precise and timely diagnosis is the main key to winning a battle against any disease. Over the few years, it has seen some advanced innovations and set some outstanding examples of tech adoption, from ML, AI, IoT to blockchain. Laboratory automation has been one of the main features, along with automated examination report creation and delivery.
3. Robotic Process Automation & Hospital Automation: AI-powered automation has been adopted across various industries and is seen as one of the most unsettling factors to bring in efficiency, raise TAT, less dependency on human resources, and force production, at cheap costs. HA or RPA is one such tech innovation that can be of huge help for running hospitals and healthcare services.
4. Virtual Clinical Trials: The chief contributions of technology in healthcare are in the form of big data and data analytics in the field of pharma studies. From collecting and processing data from different corners of the globe to conducting VCT, assessing medicine and vaccine effectiveness, and working on AI and blockchain-based P & C to find the ideal treatment.
Technologies that are much in demand among doctors are:
Technology that elevates the status of doctor
Think of the industry-wide passion for functioning robots. These multimillion-dollar types of machinery look exactly as space-aged authority centers with doctors. These machines are amazingly cool and the surgeons who utilize them are seen as alumni on the edge. Medical journals flood with descriptions of the latest and attractive applications for these technologies. It's, therefore, no shock that the surgical robotics markets are predicted to grow by 42% over the next coming decade.
Good for patients, bad for physicians?
In quick difference to surgical robotics, numerous current technologies could completely and strongly change the patient diagnosis. Yet, most produce lukewarm to unhelpful reactions from physicians. Given below are two such examples.
AI & data analytics
Computing speeds carry on to twice over every year. It's an incident known as Moore's Law, and it means that tools such as AI and data analytics are becoming more skilled at transforming healthcare results. Previously, AI has been exposed to interpreting certain X-ray studies (mammograms and pneumonia) more precisely than trained radiologists.
Telemedicine
Earlier to the pandemic, only 1 in 10 patients had experienced an online visit with their doctor. That altered at the onset of Covid-19 when doctors were forced to close their hospitals. Abruptly, telehealth accounted for 70% of all visits and the experience was deeply optimistic.
Choosing the Tech which is transparent
Transparent healthcare is helpful for a broad range of persons such as patients/consumers, healthcare professionals, employers/purchasers, health plans, and policymakers. Research has created that transparency can assist a patient and their families make knowledgeable choices when choosing a hospital, health plan, clinical practice, or selecting among different treatments, although there are many questions about how well and how frequently patients make use of that information and how best to put forward such information to the community.