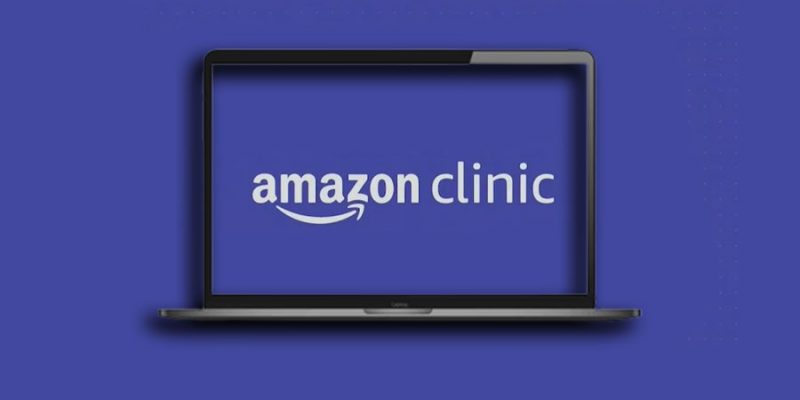 From Cloud-computing Services in healthcare to Amazon's Virtual Clinic, a path to Virtual healthcare
Amazon's Virtual Clinic and Cloud-computing Services in healthcare are the new generation virtual healthcare services by the tech companies in healthcare. Tech companies in healthcare have big healthcare ambitions. Amazon introduces Amazon's Virtual Clinic, a virtual healthcare service, as part of its latest virtual healthcare initiative. Technology is continuously changing, particularly in the very competitive tech companies in healthcare sector. Tech companies in healthcare recently unveiled a number of upgrades and technologies that shed more light on how they foresee themselves playing a role in assisting you in managing your healthcare at homes.
COVID-19 has, beyond everything, raised awareness of our healthcare staff and systems among the general public. The severe conditions compelled people to use telehealth and virtual healthcare for maybe the first time, which caused cloud-computing services in healthcare adoption to soar. The epidemic has placed a tremendous amount of strain on the Tech companies in healthcare and caused an escalation that far exceeds programs.
The tech powerhouse Amazon, that owns cloud-computing services in logistics, e-commerce, and healthcare, is shifting its attention to the virtual healthcare sector at an alarming rate. The move has been years in the works, but COVID-19 and its effects on virtual healthcare have sped up the process, producing the ideal storm that will allow Amazon to even further consolidate its position as the market leader.
Amazon's Virtual Clinic in the new virtual Healthcare play      
In order to provide clients with affordable virtual healthcare solutions whenever and however they require them, Amazon's Virtual Clinic seems to be a message-based virtual healthcare service. The Amazon's Virtual Clinic will operate in 32 states and provide a message-based virtual healthcare for even more over 20 prevalent medical problems. Amazon wants to make getting and keeping healthy substantially easier. Amazon started Amazon's Virtual Clinic within only 2 days, offering Prime Members the convenience of having their medicines promptly supplied to their doorstep.
Clients of Amazon's Virtual Clinic are free to go to any store of their choice to get a prescription filled which is necessary for their care. Included in this is Amazon Pharmacy, a complete online pharmacy run by Amazon that offers rapid, free shipping of prescription meds as well as constant access to doctors. Similar to a typical medical appointment, the expense of any prescription meds is not covered by the consultation fee.
Amazon is working to solidify the value of its virtual healthcare services. A subscription based service for elders who are free as well as a roving home robots with identical surveillance skills for elderly citizens were all unveiled by Amazon. Amazon also released an update of their wrist wearable dubbed the Halo View. Including its wearable, Amazon is releasing a wide variety of fitness-related content.
Cloud-computing Services in healthcare
In the competition to give cloud-computing services in healthcare and data storing technology among different tech companies in healthcare, Microsoft, Google, and Amazon are all advancing further into the virtual healthcare sector. The COVID-19 pandemic has contributed to the rapid expansion of the cloud-computing services in healthcare delivery of contemporary, accessible virtual healthcare options, including as telemedicine. Patients and providers can communicate virtually and in real time thanks to cloud-computing services in healthcare systems. These options allow patients to obtain virtual healthcare without being required to visit a doctor's office, which can be advantageous for people who live in remote or hard-to-reach places or who have mobility problems.
Beginning with web services, today referred to as cloud-computing services in healthcare, Amazon Web Services began to provide IT services to the tech companies in healthcare. Cloud-computing services in healthcare are an internet-based computing service that connects big clusters of distant servers to enable online access to websites and centralized information storage.
The e-commerce and cloud-computing giant demonstrates a number of traits that point to its chances of success: it possesses the financial wherewithal to accumulate and obtain innovative new start-ups; it has spent several years gathering client data and developing stringent data security protocols that are crucial in the healthcare industry; Alexa is currently being utilized as a device to help surgeons and practitioners as they cure their patients at hospitals. Perhaps most significantly of everything, it appears that new CEO Andy Jassy is maintaining his counterpart's commitment to the sector by offering the executive support that 80% of virtual healthcare system officials consider to be among the most crucial precondition for progress.