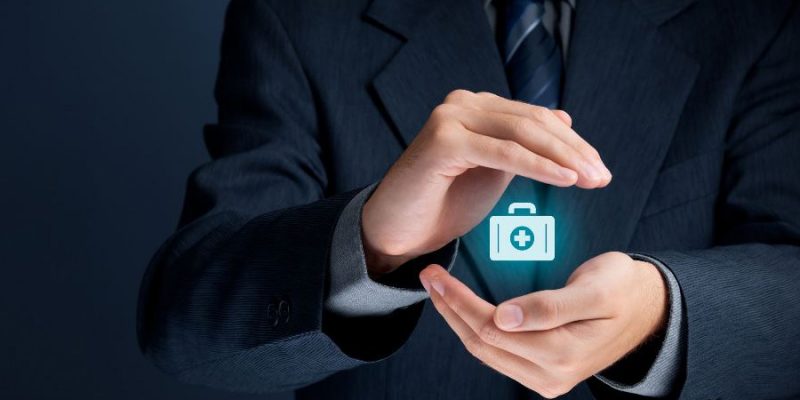 Similar to other businesses, healthcare adopted security-focused equipment quickly, but is now dealing with a substantial administrative and maintenance workload.
More than ever, healthcare organisations must make sure that patients, staff, data, equipment, and premises are all safe. Although ransomware demands and cyberattacks on the healthcare industry are in the news, physical security is still essential. IoT and AI devices are advancing in this area to assist safeguard clinics, hospitals, and the patients that use them.
In order to comply with local, state, and federal regulations, such as HIPAA and the Joint Commission on Accreditation of Healthcare Organizations, or JCAHO, medical institutions use linked Internet of Things devices for a variety of purposes. Hospitals and clinics are implementing devices and systems for access control, integrated surveillance, visitor management, patient wandering, and duress detection systems to address physical safety issues and reduce on-site risks.
Similar to other businesses, healthcare adopted security-focused equipment quickly, but is now dealing with a substantial administrative and maintenance workload. Having networked security cameras, access control systems, and hacker-proof operating sensors all of which call for automation is a good place to start. Instead of compromising physical security, most hackers that target healthcare facilities resort to ransomware assaults to profit financially. However, in one significant breach of privacy, hackers were able to access cameras at hospitals across numerous states and observe patients in intensive care units. IoT devices are neglected when it comes to maintenance and cybersecurity because they don't provide hackers with instant money gains. This is incorrect since, once penetrated, physical security systems can serve as a launchpad for significant cyberattacks.
AI can assist in securing medical facilities
For more recent physical security systems, machine learning and AI are important. Systems that identify those who enter through an unauthorised point or who fail to register correctly can now be installed in healthcare institutions. Without using any private information, this face-matching technology functions. Such methods make it impossible for thieves to steal a badge after admission. For particular building areas, such as those for paediatrics and mental health, many facilities require internal access control. The detection of duress, the presence of guns, and patient wandering are additional AI-supported applications.
10 ways IoT can help healthcare facilities increase security
1.IoT Security Analytics
IoT devices are typically deployed in various contexts and used for a variety of tasks in the healthcare industry. IoT security analytics make it possible to monitor and follow all actions taken by IoT devices, which is essential. IoT security analytics assist you in anticipating potential cyber threats and monitoring all alterations in behaviour. Through the analysis of the data produced by the various devices, IoT security analytics enables you to create a defence strategy against cyber attacks.
2.PKI (Public Key Infrastructure)
PKI, or public key infrastructure, is a recognised security solution for online device and user authentication. PKI can be utilised in the healthcare industry to offer all IoT devices a security solution for encryption and authentication. One of the most efficient ways to reduce the risk involved in exchanging information across devices is to adopt PKI. PKI provides a cryptographic key that can be used to uniquely identify a specific user or device on a network of computers. The need for PKI has been driven by the daily rise in data breaches, hacking, and cyberattacks. You might implement secure system, user, and device authentication once your healthcare company has certificates installed.
3.Software Update
To gather all the data needed for the healthcare sector, IoT devices must be accessible remotely and connected via sensors. Due to their potential lack of security features, remote devices linked to a network are the main targets of hackers. IoT device software updates are crucial for raising security standards and reducing the continuously growing cyber risks in a network. IoT software updates enable IoT devices to add new functionality, offer safe remote management firmware, and find and fix security flaws or threats.
4.Secure Cloud Platform
These days, various types of organisations and corporations prefer cloud services to store their data. The healthcare industry, like other industries, uses a cloud platform to transfer and store data from IoT devices. In order to safeguard healthcare from data breaches, one of the main concerns is cloud storage security.
A cloud platform must be protected with authentication controls. This comprises:
Alter passwords on a frequent basis.
Blocking the account for a specified amount of time after several unsuccessful tries.
5.Verify whether physical access permits intrusion
In relation to the aforementioned aspect, it is important to comprehend how your attack surface changes depending on whether a hacker is distant or physically present in the workplace. After doing a hard reset, a number of linked devices are exposed. If feasible, consider keeping them away if there are any. Enterprise professionals must now assess their level of risk tolerance. "How likely is it that someone will start an attack in a conference room?" Wilbur enquired. Instead of putting a smart TV on the wall and never thinking about it again, without comprehending what you have just done, you must at least proactively consider how far to take it.
6.Turn Off Functionality When Not Required
Shrinkage of your attack surface is one of the most fundamental security techniques. But now the question is: How far are you willing to go with it? Is a plug intended to be soldered into a USB port? That sort of activity is actually done by some groups," Wilbur added. But in order to decrease your attack surface, you don't always need to pull out a soldering iron. Smart TVs don't need to be connected to anything if all you're doing is utilising them as a display, according to Wilbur. "Reducing the attack surface by taking them down."
7.Make Encryption a Default
For some time-sensitive enterprise applications, it might not always be able to encrypt data, but for the majority of consumer-grade IoT devices, it is possible to guarantee that data is never transferred in clear text. Organizations should use a VPN or another method of data masking when encryption is not an option.
8.Block Incoming Traffic When Possible. When Not, Watch Out for Open Ports
Instead of typical functionality accessible through a user interface, many IoT devices ship with open ports to facilitate administration functions. Even with just an IP address, certain passwords allow telnet access. Once more, the goal is to minimise your attack surface as much as is practically possible. That might entail using a firewall to fully stop all incoming traffic. However, in other circumstances, you will only need to keep the necessary TCP and UDP ports open. There may be non-standard, custom open ports on some IoT devices. According to Wilbur, "there are all of these different software ports that may be available, and it may vary by device." You might not even be aware that they are there.
9.Do Your Research When Using Back-End Services or Apps for IoT Devices
Avoid using any web service unless you are familiar with it. Companies that are IoT and internet-connected are evaluated online using best practices by organisations like the Online Trust Alliance. The security of web services that might be connected to your IoT devices can be evaluated using a number of techniques, according to Wilbur. Such services verify things like whether they use trustworthy protocols, have reliable site setups, or have acceptable TLS/SSL connection configuration. There are free tools available that we frequently use. One is from High Tech Bridge, and the other is from Qualys," Wilbur said. A little bit more work goes into mobile apps. There aren't many tools available, Wilbur said. High Tech Bridge has a tool that examines the security and privacy of mobile apps for both Apple and Android platforms. However, there isn't as much data available generally on the security and privacy of mobile apps.
10.Observe The IoT Device Life Cycle And Discard When Necessary
It can be required to dispose of the product if the manufacturer of, let's say, an IoT device, unexpectedly goes out of business. The device may occasionally still function, but it won't be patchable, which brings us back to the first issue. However, there are times when a manufacturer that has gone out of business or discontinues a product line would brick the devices it no longer produces, thereby rendering them worthless.
From the time you install it until the end of its life cycle, this list is supposed to be chronological, Wilbur said. However, if I had to choose just two, I would advise changing the default passwords that many gadgets use and keeping your software up to date.