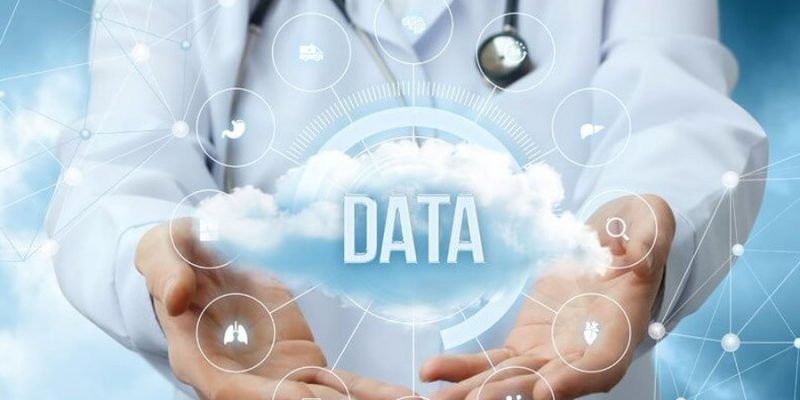 Cloud computing paves the way to healthcare for building a better relationship with patients and suggest customised treatment plans.
Cloud computing refers to the availability of networks, computer software and infrastructure that allows users to access the important application, servers and storage. Cloud computing provides a lot of advantages to medical services like easily and securely storing hospital or medical information, sending test reports directly to the doctors, easy accessibility by doctors and patients etc. According to the latest report (2020), the healthcare cloud computing market size is expected to grow by USD 25.54 billion. Cloud computing plays an important role to improve patient care, driving efficiency and detecting errors to ensure their safety.
Storing data
The primary advantage of using cloud computing is for storing electronic medical reports, patient portals, lab test results, patient's records, mobile apps and big data analytics. Cloud computing allows healthcare institutions to store important data while avoiding the extra costs of maintaining physical servers. It also helps in stories a huge number of patients files for future reference of the doctors.
Collaboration
Cloud computing has facilitated collaboration between doctors, patients, departments and even other institutions. Medical workers can data transfer data through cloud computing software for improving cooperation for better health care and treatments. The healthcare industry is largely conducting collaborative studies to tackle obstacles efficiently. It also allows better collaborations among various stakeholders in the healthcare industry.
Ensuring security
Cloud computing ensures better security to the healthcare sector. It enables the safe storing of data and files. In case the files are lost or they lose all the important data, cloud computing includes automatic backups and recovery options so that healthcare providers do not miss any important data. it provides better security, risk management and monitoring services to protect the healthcare institution from any unauthorized access.
Patient's ownership of data
Cloud computing provides patients full authority over their health allowing them to decide what is good or bad for them. It helps in boosting patients' participation in the decision making related to their health consulting with the doctors. It is a tool used for educating and engaging patients. Patients can easily archive and retrieve medical reports or images whenever they want while storing data and also send feedback or reports directly to the doctor for immediate advice.
Telemedicine capabilities
Cloud computing improves several health-related functions like telemedicine, pre- and post-hospitalization care plans for patients, treatment plans and virtual medical assistance etc. It is trying to bring a revolution in healthcare through health tech or via telehealth by bringing up several apps for improving patients' experience. Such apps help in data sharing, improve accessibility, supervise treatments plan etc.
Making healthcare services cheaper
Cloud computing allows patients to virtually communicate with doctors, discuss treatment plans or send reports at a very minimal cost as the charges associated with cloud computing is very minimal. Patients pay only for the resource they use and avoid extra charges like transportation costs. Patients also invest in affordable wearables like fit-bands and watch to look after their health, oxygen level, BP, steps covered, sleeping pattern etc rather than hiring costly trainers.
Enabling IoT in healthcare
Cloud computing is widely used in numerous Internet of Things or mobile devices to provide healthcare information to people. For example, Fitbit partnered with Google enables patients and common people to track their information. It also provides a timely reminder to people about intake of medicine, exercises, regular check-up etc. Therefore, this provides useful insights, healthcare plans, health monitoring and better care of patients away from hospitals.
Offering better data management
Cloud computing allows patients to store important information or data and share it with doctors for consultation and feedback. It provides a platform for better customer data management. Healthcare companies are largely investing in cloud services in the form of software, infrastructure and platforms for their patients. This allows better information sharing, managing records and making proper use of resources in the healthcare organization.
Growth of home health care 
Cloud computing has enabled home healthcare by adopting various computing solutions like comping up with their apps and website to receive better and efficient healthcare services without physically being present at the hospital. Virtual apps and software enables monitoring of patients and also proving them with valuable instructions which they need to follow regularly for living healthy and longer life.
Access to high power analytics
Cloud computer also helps to transform complex unstructured data into simple structured data. This enables both the doctor and patient to easily understand the information and make treatment plans accordingly. The usage of big data analytics and artificial intelligence in cloud computing can enhance medical research. This also allows for the formulation of more personalized care plans on an individual level. This ensures analysis of every data and nothing is being missed out.