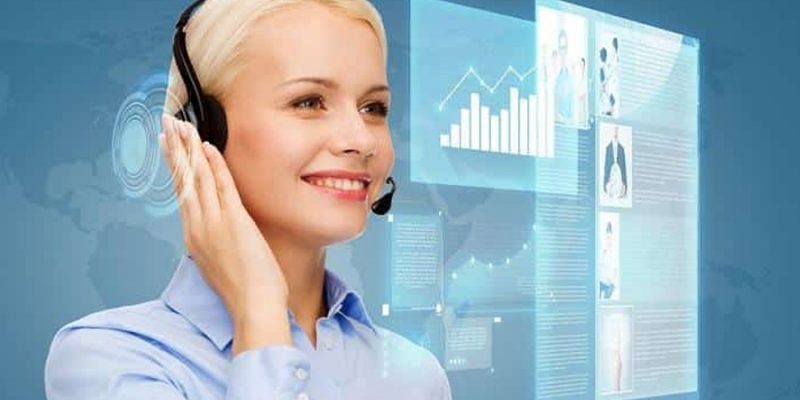 There are many reasonswhy virtual medical assistants are dangerous especially, for healthcare industry.
While many in the sector remain positive about the promise of virtual medical assistants, others still have some worries. Technology for virtual care has advanced significantly, although it is not yet perfect. As telehealth technology advances in the healthcare industry at a dizzying pace, the regulatory environment has been unable to keep up.
In order to make telehealth practice more easily implemented, there is a constant need for clearer, more streamlined policies and standards. This is one of the most obvious reasons why virtual care is bad.
10 reasons why virtual medical assistants are a curse to the healthcare industry:
Regulatory and Industry Barriers.
State-by-state variations in virtual medical regulations make them challenging to understand. The COVID-19 waivers implemented in 2020 further complicated matters. The reimbursement specialists in your system will need to review and adjust their procedures when such waivers expire.
Healthcare administrators may be concerned that certain products may not effectively secure patient privacy because they fall into a grey area of security. The use of virtual care can occasionally be made more difficult by issues in the health sector, such as a lack of compatibility in EHR systems. Given that it looks like the medical sector is always changing, some practitioners are hesitant to adopt telemedicine.
Physical Examination is Limited.
Live video communications technology wasn't developed enough until recently to enable full medical care. Most patients and healthcare professionals today have easy access to technology that enables high-quality video conferencing. But for some medical professionals, a patient diagnosis or treatment may not appear enough after a virtual encounter. Although many mild diseases can benefit greatly from virtual treatment, doctors might not feel at ease performing an inspection over video chat. This may also be cited by some patients as a benefit of in-person appointments versus online ones.
Requires Internet.
There is no getting around the need for the internet for telehealth. Although you may argue that certain elements of a visit can be conducted over the phone, the majority require the doctor to perform a visual examination. Additionally, these services rely significantly on a reliable internet connection, which not everyone possesses. The entire appointment ends if either the patient or doctor loses contact. This can make the appointment longer or even be postponed.
Requires Smart Devices.
Both the patient and the doctor require not only an internet connection but also equipment capable of supporting these services. These tools will probably be available to a medical practitioner. Everyone in our social circle has acquaintances who still like flip phones. A sizable portion of the population does not own a smartphone.
This implies that a patient will not be able to receive any telehealth services unless they can afford a device or borrow one from a trustworthy source.
Generational Differences.
The push from younger generations and what they value in healthcare is another factor contributing to the growth of telehealth. Their second language is technology. They prefer the convenience that comes with digital solutions because of their busy schedules.
Older generations, however, are less receptive to adopting these services. Since they don't use technology as frequently, they have more difficulty using it, which makes it harder for them to use telehealth services. Even though it would be beneficial to them because they could have difficulty going to the doctor, this is an obvious obstacle for senior individuals adopting these services. Even beyond age, we also all know someone who isn't the most technologically-savvy person. If you don't, think about the last time you were in a remote conference call and someone "couldn't connect" or joined and echos filled the line. That's who I'm talking about. Communicating vital health information to these folks would be equally as difficult.
Patient Data Security.
Patient information is put at risk of security when appointments are made online. Online data can be hacked. All of a patient's medical records could be accessible to a cybercriminal if they gain access to the patient's account. Clinicians need to think about how to keep all health information safe, secure, and out of harm's way, just like they would for in-visit appointments. Although it might necessitate additional security measures, this is crucial for protection.
Assessment Limitations.
When a patient is not physically present, a clinician can only do so much. Only what they observe and what the patient tells them can be evaluated. Although this is why they might advise that patient to seek out more treatment, doctors would need technology to evaluate a patient's condition. Those who have trouble getting to the doctor or the hospital won't benefit from this. However, telehealth can spare them the journey if they don't require further evaluation. In some circumstances, patients have the choice to go to a clinic for an evaluation by a nurse and then have a virtual consultation with a specialized doctor. This could assist in resolving both this problem and the trouble using devices and the internet.
However, there are also other problems, such as time and transportation, that telehealth seeks to address.
Technological Glitches.
Glitches happen, as is true of any technology. The conversation ends during a virtual visit if issues develop. Some people could be sufficiently alarmed by this risk to avoid using telehealth systems. There could be a patient base that lacks computer literacy or that is concerned about setup and equipment expenditures. Others could just be unsuccessful in locating a user-friendly telehealth platform that meets their requirements.
The benefits and drawbacks of virtual care are always evolving along with technology, but they all adhere to tried-and-true principles. The utilization of a virtual care platform increases, patient outcomes improve, and healthcare costs decrease when it has cheap entry prices, little financial risk, and strong security features.
Emergency Situations.
It's terrible to consult virtually when experiencing an emergency like chest trouble. The doctor should advise them to go to the hospital right away. Instead, they typically begin with the consultation process. In a sense, attempting to maximize their profit.
Lining Up Appointments.
Virtual medical assistants schedule appointments without considering how much time would be required for a certain patient. As a result, they can be under stress and find it difficult to focus or devote enough time to each patient's disease.