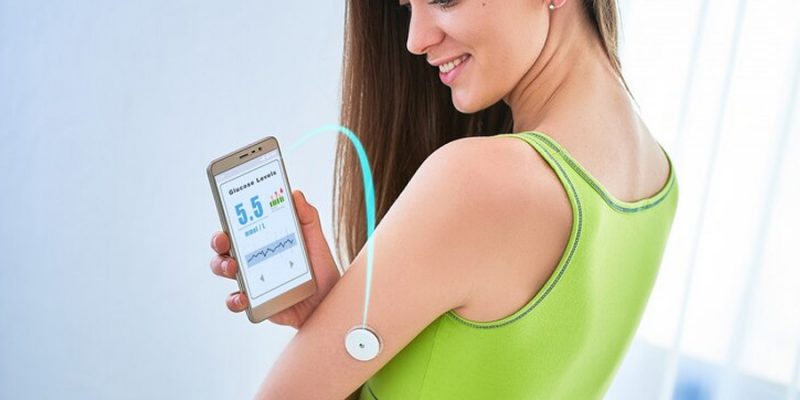 Healthcare fitness apps – digitalization of healthcare: transforming the healthcare fitness world
The health and fitness industry has been fundamentally altered by mobile applications, which we frequently associate with games, personal use, and social interactions. The user's lifestyle is being transformed holistically and without hassle by these mobile apps for healthcare and Fitness apps. Healthcare services are now available outside of traditional offices thanks to the development of healthcare fitness apps.
Every second person uses healthcare fitness mobile apps to track and monitor their overall health on a daily basis.
It is more difficult than it appears to maintain a healthy lifestyle that includes regular exercise, consuming fresh fruits and vegetables, and setting aside time to meditate. This explains why there are dozens of healthcare fitness apps that claim to simplify everything, making it difficult to sort through the clutter. Then read through this list.
Health and Fitness apps:
A market overview During the pandemic, health and Fitness apps were widely used. Since then, the mobile fitness app industry has grown rapidly, with more businesses and healthcare organizations investing in the development of health and Fitness apps.
Numerous healthcare fitness apps have provided businesses with numerous opportunities to hire a reputable app development firm that provides healthcare software development services.
What is a fitness app?
Companies create Fitness apps that help you stay healthy and fit. On mobile phones, downloading these apps is a simple process.
Best healthcare fitness apps
We'll first see how Fitness apps are taking over the mobile apps industry with these top 10 best healthcare fitness apps
MyFitnessPal is one of the best meal-tracking apps on the market. A user-friendly database with nutrition information for millions of items, including restaurant food, is included in the food diary. A comprehensive breakdown of your eating habits is provided by MyFitnessPal. You will not only have a better understanding of what you are putting into your system, but you will also have some accountability for keeping you on track.
8Fit is a fitness and diet app that gives you tools to help you reach your goals rather than just keeping track of them. The guidance and exercise options in this healthcare fitness app are individualized. If users regularly have access to new and improved meals and workouts, they are less likely to become bored with the routines and more likely to hold themselves accountable for a longer period of time.
Cult This healthcare fitness app features pre-recorded meditation sessions in addition to fitness and mindfulness features. Deep breathing exercises, calming meditation, and bedtime stories are all part of these sessions. You will also learn about a lot of recipes that can help you eat a healthy diet. You can get the Cult package for just Rs.150 per month and allows you to try it out before signing up.
HealthifyMe is a health and Fitness app that aims to help you lose weight quickly and safely. The backend is supported by coaches and dietitians who provide regular follow-ups to keep you on track as well as recommendations for scheduled exercises and diet. Additionally, they tailor your program to achieve the best results for you. One can sync the program with your phone's statistics on calories and exercise.
Cure Fit is a healthcare fitness app that helps people improve their overall health by offering remote access to professional trainers and yoga classes. Performance activity is tracked in real time. Interestingly, healthy food delivery is what makes this app famous.
Streaks Workout is an app for health and fitness that lets you see how your workout streaks are going. There are dozens of different types of workouts that can be broken down into Quick, Everyday, Tough, and Extreme (each lasting six minutes, twelve minutes, 18 minutes, and thirty minutes, respectively). Movements that you select when downloading the app make up each workout. Simply tap and hold the exercise to include it in the roundup of movements available for the subsequent random selection if you ever want to add more exercises to your routine.
Stacked is a highly rated workout tracker that helps users set goals and provides tools to help them reach those goals. A location where you can visualize your goals and monitor progress. You can track either pre-made workouts or your own custom-made routines within the Fitness app.
The healthcare fitness app Charity Miles lets you walk, run, or bike a mile and earn money for a charity of your choice. If keeping a visual log of your workouts and tracking your progress over graphs isn't enough to keep you on track, working out alone might be enough to raise money for a charity of your choice. You can donate between 10 and 25 cents using this app for every mile you bike, run, or walk.
HEADSPACE – You are able to select mini-guided meditation sessions that are tailored to your mood and lifestyle through the healthcare fitness app. The library is stocked with a wide range of programs designed to aid in sleep, anxiety reduction, and stress management. Users can de-stress for even a few minutes at a time, and session lengths can vary.
Fooducate makes eating a healthy, well-balanced diet simple. The Fitness app's objective is to educate you about the groceries you buy, as the name suggests. By analyzing GMOs, additives, food colorings, and other ingredients, the mobile app aims to educate users about what food manufacturers don't always do. In addition, users can connect with other app users and health professionals for support and guidance.