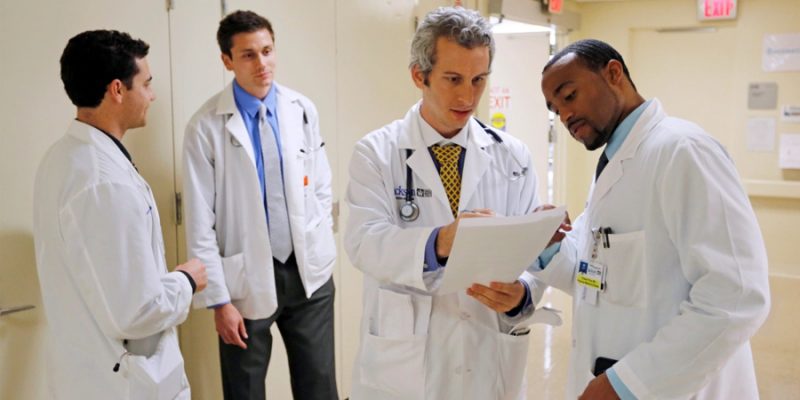 AI in medical training is helping medical students to accomplish healthcare internships
Installing AI in medical training is likely to empower medical students with skills that will be crucial for the future of healthcare. The rapid transformation of digital technologies and their deployment gives us an image of how the foreseeable future would look in an industry that concerns human health as it strives to become more accurate within a shorter period of time. Therefore, inculcating AI applications in healthcare internships will build a strong base of medical students and efficiently nurture them as future doctors, who are proficient in employing smart technologies in their incisions and appointments. Thus, experts recommend the use of artificial intelligence for medical education purposes.
Automated Management
Numerous daily mundane tasks like billing, eligibility check, insurance validity, pre-visit planning are effectively performed by AI systems. When healthcare internship programs expose students to these systems so that they are not over-burdened with these peripheral tasks while they learn the chief healthcare practicals.
Risk Adjustment
Depending upon the intensity of care required by the patient population in the healthcare organization, AI applications can help healthcare providers to optimize panel sizes. Having a well-defined structure that would divide the attention of the doctors towards patients across all strata of patients will also lead to a better work-life balance. Thus, introducing medical students to this AI application in their healthcare internship can avert them from being overburdened in their professional life.
Device Integration
Smart devices like wearables embedded with artificial intelligence are transforming the patient care techniques immensely as they are not only helping physicians to monitor effectively but also bellowing patients to take action. When these AI-powered devices are connected to the EHR it empowers with better judgment and results to cause. Thus, when students learn about him during their healthcare internship, they will become familiar with an efficient AI application that will probably make their job easier in remote patient monitoring.
Predictive Ability
Having hands-on AI in medical training will enlighten the medical students to realize how the AI application of predictive analysis works. The predictive analysis of artificial intelligence in healthcare has enabled healthcare providers to catch future possibilities of readmissions of patients and reoccurrence of disease in them including more useful predictions concerning diagnosis. As medical aspirants get access to these facilities in their healthcare internship tenure, it becomes easier for them to maximize predictive treatment in the future that would prevent patients from developing into critical stages of a disease.
AI-Assisted Documentation
Powerful AI systems can record and scribble down the advice given by doctors following the symptoms verbally to a patient. This further builds the algorithms through EHR, facilitating better performance by AI in healthcare. Thus, medical interns can always take references from the massive EHR. This would clear their doubts as well as empower them with more insightful knowledge.
AI-Powered Advice
Multiple healthtech companies are manufacturing AI applications and devices that are accurately extending advice to patients. Medical students being subjected to this AI application during their healthcare internship can learn how to work closely with such a system in the future and build a team-based approach to it rather than letting the system take its own decision entirely. Making students aware of this will also bring forward the loopholes that their fresh minds can discover.
Digital Coaching
AI applications that are used for health training for patients can help medical interns to understand concepts that are important for the field of healthcare that they are pursuing. Moreover, while they acquire knowledge about the aforementioned use, they also find how interestingly artificial intelligence can reduce the pressure over healthcare providers in coaching patients to upgrade to a healthy life through exercises and a better diet.
Decision-Making
Considering the contribution of EHR in constructing the algorithms of various AI applications and devices leads to an adept technology that assists tremendously in the decision-making process. While medical students are yet to learn the right parameters of decision-making in healthcare, they find this AI application to be supporting them in their budding periods of making healthcare decisions.
Population Health Analysis
AI application that helps in evaluating the population health considering recent developments in the healthcare industry is enormously useful to medical students as they proceed towards becoming future physicians. Knowing about future developments can keep them prepared for the challenges and advantages that may occur in patient care statistics. This will encourage them to ponder on more innovative techniques that can fight the upcoming challenges from occurring in the healthcare industry.
Augmented Diagnosis
Chronic and life-threatening diseases like cancer, tumors are diagnosed accurately by AI-powered systems. Giving access to these mechanisms to medical interns can help them realize the outcomes precisely and analyze the effectiveness of these systems. Furthermore, using these systems in the preliminary age can enable students to work better in the future.